Expansion stores for Shopify Plus: everything you need to know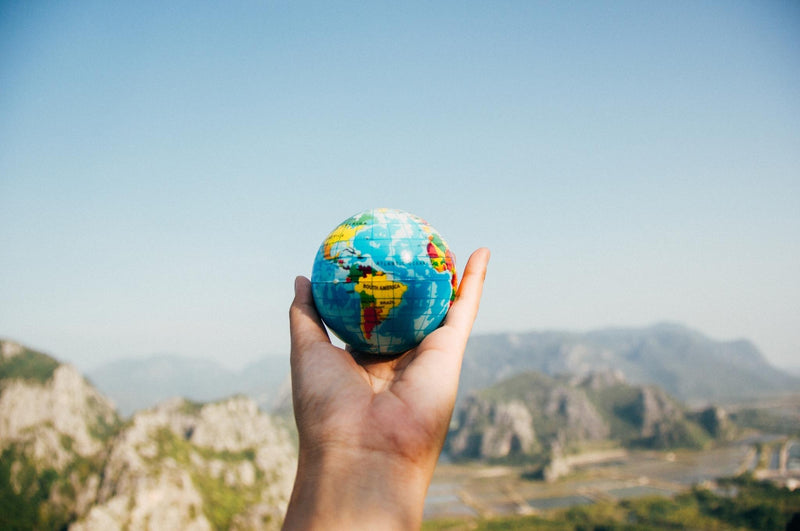 One of the key benefits of the Shopify Plus plan is the ability to create up to nine different regional stores in one storefront – and the best bit, is that with Shopify Plus, it's absolutely free to do this too.
Expansion stores come with all the requirements that allow you to manage international eCommerce, whether it's offering local shipping options and currency to providing a localised content experience that enables brands to improve CVR, enhance SEO performance and leverage paid media.
Learn why you should make the switch to Shopify Plus.
Creating stores in your Shopify organisation admin
To create a new store, you need to make sure you have Store management access in the first instance. This allows you to manage the stores that reside in your organisation. Having this level of access gives you the ability to create new stores and also approve any additional fees that may need to be applied to your plan.
What to think about when creating a new store
When you have decided to create a new store, you automatically become its owner. You are able to change the store's owner after it has been created, and this can be done in the Shopify admin section of the site.
During the creation process, you will need to provide a purpose for the store. This can be found in the Store type section of your admin account – and can be one of the following options.
| | |
| --- | --- |
| Store type | Description |
| Billing store | Your billing store is the first store opened in your contract and is considered the primary store for your organisation. Financial matters, such as billing, are accessible in the billing store. |
| Expansion | An additional store opened to complement an existing store. This can be for the purposes of selling in different languages or currencies. |
| Retail | A retail store created to sell in-person only. |
| Members only | A store created to sell only to employees or to a select group. |
| Wholesale | A store created to sell to other businesses. |
| Development | A development store created to let merchants experiment with themes, branding, or coding. They are not intended for product sales. |
| Other | A store created for a reason not included in other types. |
When you create your new store, you can also preinstall the below apps from the Shopify App Store:
Launchpad
Product Reviews
Transported
Script Editor
Shopify Flow
These apps will be installed in your new store, but additional work could be needed. The supporting information of each app will help you determine next steps in this case.
Importing data from existing stores
When you decide to create a new store, you are able to import data from an existing store in your organisation. Data that you are able to import includes:
It's important to note that you can only import data from another store during the store creation process. After it has been created, data can no longer be imported automatically, and it needs to be managed manually.
Importing staff: what to think about
When you are planning on importing staff from an existing store, you need to consider the following:
Staff who have been imported inherit the same permissions that they have in the store that you import them from
Email verified staff accounts are the only staff that will be imported
New staff, or staff who are not already part of the organisation can be added after the store has been created
Staff who are managed by user roles in the organisation admin do not appear in the list of store staff to import
Importing themes: what to think about
When you import a theme into a new expansion store, any references to files that are hard coded in that theme continue to point to the files in the existing store. If a file in the original store is then deleted, the link to that file will be broken in the theme in your new store.
To prevent this from happening, you need to make sure that you import files when you import themes, and that you update any URL in your theme so that they point to the files in your new store.
Get in touch with Herd to discuss your Shopify Plus journey.
How to create a Shopify Plus expansion store
To create a new store from the organisation admin, follow these steps:
From the Shopify organisation admin, click Stores
Click Create store
In the Store type section, choose the purpose of the new store (as discussed above)
In Store details, enter a name and a URL. The URL that you choose can't be altered
At this point, you can also choose any apps you wish to preinstall (as mentioned above)
Next, it's time to import themes. Navigate to Themes
Select Import themes and check the themes you wish to import
From the Choose a theme to publish in your new store list, choose the theme you want to use
If you don't want to import any files, then uncheck Import all files from this store
Select Done
To import staff, head on over to the Users section
Click Import users
Select the staff you want to import into your new store
Click Done
Click Create Store
You can now log in to your brand-new expansion store and start adding any details you wish. It really is as simple as that and is one of the many great benefits of Shopify Plus. If you are thinking about making the switch, take a look at our guide on why you should make the change to Plus from the basic packages.