Adam's first 6 months as part of the herd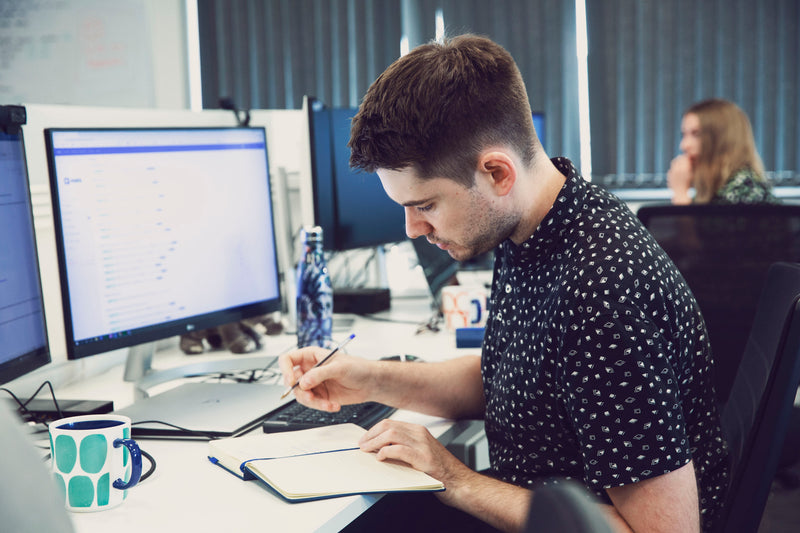 Tell us a little bit about yourself
As Content Strategist at Herd, my role sees me work with our partners to develop their content marketing strategies. It's my job to help our clients see the value of content within their marketing strategy, whether that be through fantastic blog articles or building site visibility through different search features like good old featured snippets.
As a budding writer outside of work, it's great to get to continue that when I walk into the office. In my own time, I run my own film and entertainment website, Movie Metropolis, which has been voted in the top 10 in the UK for 6 years running. Shameless plug there.
About 5 years ago, I opened the site up to contributors who don't want the hassle of running their own website but would like to write about films – and there are now 6 people posting articles for the site. It's something I'm incredibly proud of.
Running Movie Metropolis also allows me to test different content marketing tactics on a live site, seeing if they work, and then allowing me to tweak those tactics and recommend them to our partners.
What have you been up to so far?
Coming from another agency, I feel like I wasn't starting completely afresh, especially as I had worked with several people at Herd in previous positions and that was a nice feeling coming in on day 1.
Nevertheless, it's always nerve wracking starting a new job, but I feel like I've been welcomed into the herd so beautifully by everyone, and I already feel like part of the furniture 6 months in.
I can confidently say that I've added new skills to my tool kit which has been great. Whether that has been creating our monthly newsletters within HubSpot (great fun) or getting to grips with yet another keyword research tool, it's been an absolute rollercoaster.
What have you learned about the world of marketing that you didn't know before starting?
I've learned to be a little more confident in sharing my knowledge to both clients and other people in the business, and that's something that has been really nice to discover.
But over the last 6 months, I feel like I have grown as a content marketer relatively quickly. Allowing myself time to get my head stuck into a lot of learning and development has helped boost my knowledge of other channels too, allowing me to work with our paid search teams for instance closely.
What are you hoping to achieve in the next six months?
I want to carry on learning as much as I can and building my knowledge of SEO as a channel and the other channels I come into contact with on a daily basis.
Excel has always been a weakness of mine so continuing to learn more about the nuances of a tool I once had an irrational hatred of will be a key focus. You'll be pleased to know I no longer fear Microsoft Excel.
Herd has also been really great in getting me to think about my professional goals and what I want to achieve within the next 6-12 months, so I've got those written down in my notebook to flick back to and remind myself about the journey I want to take myself on.
Quickfire round
Who would be a dream client to work with?
Odeon - as a massive film fan, it'd be a dream to work with one of the biggest cinema chains in the world.
What is your favourite piece of stationery?
I absolutely love a fountain pen, it's the closest thing to writing with a quill and being at Hogwarts.
Tea or coffee?
Yorkshire Tea - milk in first though please.
Favourite marketing tool?
HubSpot has been great to get to grips with.
Favourite podcast?
My Dad Wrote a Porno has me in hysterics. Wait, I can say that on the internet, right?
For more insights from the herd, don't forget to take a look at our Journal, and if you want to speak to Adam about his time at Herd or how to develop your own content strategy, drop him an email.