How to write ad copy for PPC: tips for better ad writing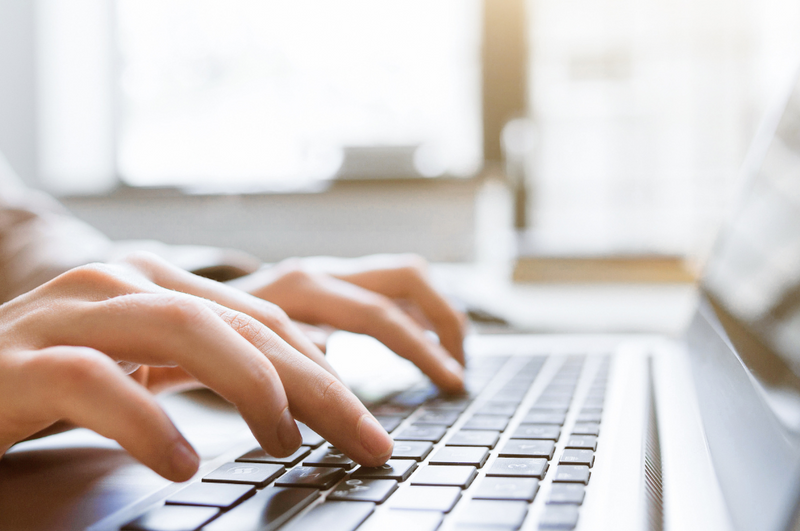 PPC ad copy is the first impression your brand makes when a user comes across your ad. So, it's important to make sure your ad text is informative, relevant and transparent to help drive your performance goals. But how do we make sure our ads tick all the right boxes? Here are some of our top tips.
Step 1: research
Before you begin to write the ad copy for your creatives you should get familiar with the information on the website. You can do this by auditing the content of the site, going through page by page ensuring you understand the product or service before you can begin.
Once you've reviewed your website you can perform a competitor audit to see how companies in the same industry are marketing their products/services. Analyse their ad copy to get an idea of how they communicate with their audience, as it's likely you're going to be talking to people with similar interests. 
Following the competitor audit, you'll have a brief understanding of your target audience but to thoroughly comprehend who you're aiming your ads at, you can complete an audience audit to have a clear and specific idea of your audience pool's motivation. You can do this by reviewing the audience reports available within GA4.
You can then use this information to make sure you're efficiently capturing your audience's interest with the most relevant ad copy.
Top tip 
Provide effective solutions to your customer's problems and enquires to help drive engagement and conversions.
Step 2: ad copy creation
When writing your ads ensure you make use of the character limit. We're given 30 characters in the headlines and 90 within the descriptions so it's best practice to take advantage of the full space available. If you struggle to fill the headline character limit within the ads you can include some short action driving fillers such as: contact us, get in touch, book now, and shop now.
It's important to add strong, clear CTAs (call-to-action) in your headlines and your descriptions as they help to encourage conversions. Make sure you're using strong and direct messaging that helps to drive action such as 'book your free consultation today'. If you're adding the CTA into the description of your ad, you can make use of the additional characters and add some urgency onto the messaging like 'book your free consultation today, limited spots available this month'.
Adhering to the company's tone of voice helps to keep your ad copy consistent with the content across your website and platforms. Talking consistently across all touchpoints helps to build trust with your audience, and allows users to remember your brand name. Following the initial research conducted to understand who your audience is, you can adapt your TOV document to address your audience in the most effective way through your PPC ads. Just make sure you maintain your tone of voice throughout your future PPC copy to avoid inconsistent messaging.
Following in line with your paid search strategy you should tweak your ad copy to suit your different audiences. As you're aiming and talking to different groups, your copy should resonate with that audience. For example, if you're writing ad copy for a retargeting campaign you should use as many USPs and offerings as possible along with persuasive language to help drive conversions. If writing for a brand campaign, your messaging should be top level, highlighting the key elements of your business to help capture the user's interest. Such as 'Free delivery over £35 on all orders".
You can help improve the relevancy of your RSA (responsive search ad) by including your keywords in your headlines and descriptions. This helps to make the ad more specific for the user, and as the content is more relevant to them, it'll hopefully help to increase CTR (click-through-rate).
Clear and relevant ad copy is very important in driving new and returning sales. The average person sees between 4,000–10,000 ads a day, but only recognises less than a hundred. Due to the scale of PPC marketing there is a lot of competition, so to stand out against your competitors your copy must grab your user's attention, be insightful and be memorable. Using compelling ad copy with key USPs helps to attract the attention of users over your competitors.
Whilst you should write for different audience groups, you should also consider writing for different emotional triggers to effectively use the feelings of your audience. This is dependent on your industry, so relevant triggers will differ.
Some examples of triggers include:
Instant Gratification
Happiness
Fear
Trust
Hope
Sadness
Anger
Belonging
Jealousy
Leadership
For example, if you're launching a new collection you want to appeal to the following emotions: happiness, excitement, jealously, and fear (Think FOMO – the fear of missing out).
Top tip
When choosing which emotions to add into your messaging strategy, consider the impact this will have on your tone of voice. Whilst you want to communicate more personally with your audience, you don't want to change your messaging entirely.
Step 3: ad extensions
Clear and concise ad copy is important in providing as much information as possible to the user without cramming irrelevant content into the ads. To help add extra information you can make use of the ad extensions which bolt onto the bottom of your PPC ad helping to take up additional space on the SERP. These include:
Sitelinks
Callouts
Structured snippets
Call extensions
Image extensions
Price extensions
Ad extensions should be short, snappy, and simple. Due to the limited character space, extensions need to be to the point and clearly convey what the business is offering. Using extensions is a great opportunity to fit in more relevant keywords to help boost your ad rank.
Top tip
Try not to make your callout extensions too repetitive. Because they appear right after your descriptions you don't want to tire your audience by repeating the same information.
Step 4: ad copy optimisation
Ad copy never remains static, it's a great way to optimise and refresh how you're engaging with your audience. To keep up to date, refresh your copy to reflect seasonality - this is especially important for retail fashion accounts as you want your ads to reflect the current demand. If you're talking about bright floral vest tops during October it won't be relevant to current demand. Outdated ad copy can quickly diminish the credibility of your business as it's the first impression a user has when searching.
To test different ways of communicating with your audience, you can create A/B tests to try out different content variations. You can test different headlines and descriptions and determine a winner after a set period. A/B tests work by splitting your audience 50/50 and showing each group one of your two ads. Using the standard measurement metrics, you can then determine which copy drove the best performance. Testing your ad copy means you're always looking out for better headline and description opportunities to help improve your engagement levels.
Refreshing ad copy for lead generation campaigns can be harder than eCommerce ads as promotions and changes in offerings are few and far in between. To help come up with different copy variations you can use AI tools to help generate some new ideas and talking points for your creative.
Google AI-powered tools
Google Ads will soon be launching a "new, natural-language conversational experience within Google Ads, designed to jumpstart campaign creation and simplify Search ads by combining your expertise with Google AI".
The AI bot will generate custom assets by using the landing page you've supplied to help improve engagement levels. Simply add in a request to help guide the content of the generated assets. In the example below they've asked the AI tool 'can you mention our anti-aging benefits' to which the bot has supplied headlines such as 'Reduce Fine Lines & Wrinkles'.
Whilst using AI tools is time and cost effective the assets generated miss the human touch, so we recommend using the tools to help strike inspiration for talking points and not to depend on them  too much for the full ad creation. However, using AI tools do help to refine and consolidate the information on your site helping to make your copy consistent, ensuring your PPC ads are using the same TOV as your website.
When Google rolls out their new AI powered tool in the interface, we'll definitely be testing the assets generated in an A/B test against original PPC ads. Will you also be testing the assets provided by the AI tool against your PPC ads too?
If you want to take your paid search strategy to the next level, get in touch with us today.