Shopify product media release – what does it mean for you?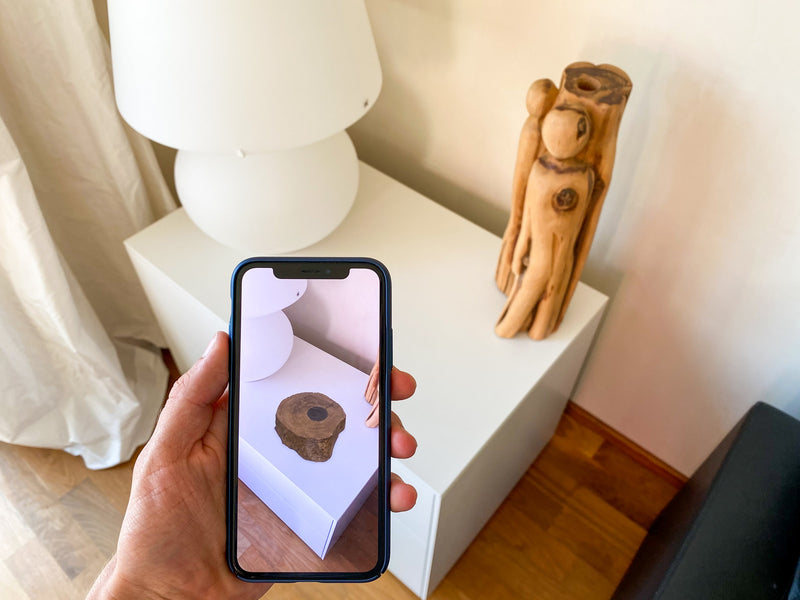 Shopify is great and it's our e-commerce platform of choice. Packed with all of the usual bells and whistles that we've come to expect from an e-commerce platform, it's modern user interface makes it a breeze for store owners to use while it's libraries and API's make it easy for developers to extend its core functionality.
Unlike most other e-commerce platforms, Shopify are continually evolving their e-commerce offering to push the boundaries. At the start of 2020 Shopify released one of their most anticipated features – the product media update.
Product media intends to do away with the tired pattern of displaying a bunch of product images/thumbnails typically associated with e-commerce product pages. The platform will allow you to display rich media such as videos, 3D models and even has augmented reality capabilities – making a user's shopping experience so much more engaging!
Good product images have always been key to help sell your products online. Having the ability to take this one step further is fundamental in the decision-making process.
It's not only about the education of your products but engagement too. Allowing people to interact with a product will also increase time spent on page – a key ranking factor that will have a positive impact on your position in organic search engine results.
It's all related to RankBrain, a Google algorithm update that focuses on understanding the search intent of users. If your visitors leave your site quickly, RankBrain may think your site isn't what the user was looking for and could decide that your site shouldn't be ranked so highly for a search phrase.
Furthermore, the addition of this technology could lead to a significant reduction in the number of returns, the nemesis of many retailers. Allowing consumers to really get a feel for a product through the use of rich media, retailers will be able to reduce return rates and maintain profit margins.
Diving into the benefits of each specific rich media source
Today, there are lots of ways you can market your products to increase sales. This new media update covers three areas that can all work for your business. We've broken these down for you so you can get to grips with each technology and explore the benefits individually.
Product videos
Videos are becoming increasingly more important, with YouTube now the second largest search engine. Now so more than ever, videos are triggering in search results as featured snippets and carousels, making them a 'must-have' feature to consider.
Shopify's product media update makes it easy to add responsive videos to your products online. All you have to do is upload a video (or use a YouTube link) and save. As long as the theme is compatible, your video content will start to display on your designated product page straight away.
A video can impart far more information about a product than an image alone, making it a great creative medium for e-commerce.
If a picture is worth a thousand words, then a video is worth a million
Common issues for consumers when buying online is that they don't get to touch and handle a product before they buy. The next best thing is watching someone else handle, use, or even wear it.
Watching a video can help you see the quality of the product and its uses – something that's quicker and easier to digest than just reading a product description. Videos help to instil trust in a product whilst eliminating doubts - providing a more personal approach and aiding the buyer journey to conversion.
Want to make your theme compatible with product rich videos? Drop us a line, we'd love to discuss the update in more detail.
Product 3D models
Along with the introduction of videos, the product media update also let's Shopify store owners upload 3D models of their product to their product pages. These 3D models are virtual representations of a product that allows the customer to view the object from any angle.
Your online customers can get a better sense of size, scale and detailing of a product and will be able to make a more informed purchase decision as a result.
Want to make your theme compatible with product 3D models? Drop us a line, we'd love to discuss the update in more detail.
Augmented reality
Augmented reality (AR) allows you to "see" the product in a real-life setting. It saves the potential customer a lot of hassle and can help reduce the number of returns on a product.
It's a 'try before you buy experience', engaging customers by allowing them to interact with a product in different scenarios. Take a furniture store for example, you are able to pick a piece of furniture and visualise what the item would look like in your own home. AR lets you get a feel for size, style and how a product would look in situ around your existing pieces of furniture - a benefit that you wouldn't get from going into a store.
It will work for many different types of businesses. Bumbleride, a company that specialises in prams, have recently implemented AR into their Shopify site. We've had fun playing around with the functionality on our mobiles!
Augmented Reality is an interactive experience of a real-world environment where 3D objects can reside
In the near future users will be able to try clothes on without actually having the physical item to wear. I wouldn't even be surprised if we're soon be able to adapt other sensors into AR such as smell, touch and feel!
Want to make your theme compatible with augmented reality? Drop us a line, we'd love to discuss the update in more detail.
My final thoughts
It's exciting that this Shopify update has finally landed. Developers can start making use of its features right now. As a developer, I can't recall any e-commerce platform releasing a feature as ground-breaking as this, and all at no extra cost. The way it has been rolled out across the platform saves us all the trouble of having to deal with making cumbersome website updates. Indeed, this is just another reason why Shopify is our platform of choice for e-commerce.
Our Shopify experts here at Meta have been using the platform to grow e-commerce businesses for years. If you'd like to stay ahead of the curve and explore these new rich media features, give us a call today or pop us an email to: shopify@meta.co.uk – we'd love to help grow your digital footprint!