5 takeaways from SearchLove London 2016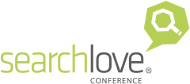 On the 15th & 16th October Gareth and Tim (along with hundreds of other marketers!) attended SearchLove London 2016 at The Brewery.
What is "SearchLove", you ask?
It is a two-day event that gives marketing professionals the knowledge they need to stay at the cutting edge of online marketing. Topics range from search engine optimisation through to content writing and how to manage user expectations online. We've compiled our top takeaways to share with you below.
1) Taking the Top Spot with Featured Snippets
Featured snippets have been around in Google search results now for a while. They are triggered in both desktop and mobile devices for search phrases which look like questions. We're now seeing more featured snippets than ever before, so get with the programme and make sure your content makes the most of the opportunity – increased visibility and improved click-through-rates.
There are three main types of featured snippet: paragraphs, lists and tables with the format of underlying page content generally determining the format of the featured snippet in question. To earn more featured snippets from your competitors, take a look at Rob Bucci's slides from #SearchLove
2) Creative Campaigns Are Hard Work
Lisa Myers from Verve Search gave some great insight into the mindset of successful outreach and how to give campaigns a push in the right direction. In summary, we need to be thinking about ideas & concepts that deserve more than just links – these are the ideas that will truly stand out.
It's important to remember that for every successful campaign, you might have half a dozen failures – don't give up. When you get to a dead-end, find another way!
3) Google Rank Brain – Machine Learning
Why rank a website that has a poor click through rate, bounce rate and session time over a website that has strong signals? That's the aim of Rank Brain, Google's Machine Learning algorithm.
Research carried out by WordStream CEO Larry Kim, has shown that user intent is taking effect as a result of Rank Brain. This means that it's more important than ever to focus on the user experience on your website.
4) Contextual Google – Unlearning How We Search
Google and other search engines are moving further away from keywords to being contextual. New devices such as Google's Home now mean people ask questions, and type them.
Google will move ever further as the younger generation come through and we unlearn keyword searching – we've had to dumb down the way we've searched traditionally so that search engines could understand us!
What's really interesting is when using devices like Google Home, you will ask a question like: What height is The Shard? The answer is actually a featured snippet that will appear for keywords such as shard height and questions like the former.
5) Is your Content Cheating on You?
It's really easy to create run of the mill content that doesn't stand out. If you don't create content that stands out, it's effectively cheating on you and your proposition.
How can you help your content stand out? Amy Harrison of HarrisonAmy Copywriting suggests that if you're selling a torch that's really bright, qualify how bright it is using something other than lumens (which not everyone understands). How about using a statement like:
Forget buying a gun - this torch could blind a bear!
This allows you to relate to your customer and convey how good your product/service is in a way that will stand out to YOUR crowd.
More tips from SearchLove
If you enjoyed our top tips from SearchLove 2016, why not take a look at our tips from SearchLove London 2017.