How to optimise product pages to improve conversion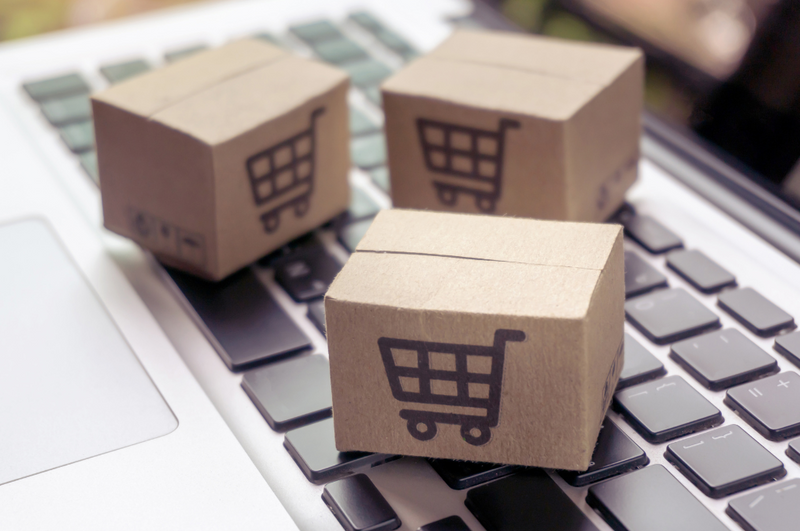 The main KPI behind all eCommerce stores is to achieve more sales. Whilst there are many opportunities to drive more revenue you should always ensure that your products are easy to find.
How do you stay on top of ensuring your products can be easily found amongst the 3.5 billion searches per day worldwide?
This article is designed to take you though some of the best practices on optimising your products to improve your performance.
What is product optimisation?
Product optimisation involves improving the content available on a product page or within a product feed to ensure your products are more discoverable within search results to achieve better sales results.
What is product feed optimisation?
Product feed optimisation is very similar to product optimisation. The biggest difference is ensuring that you include attributes to define your products such as GTINs, age group and colour within additional fields (that is on top of the product name and description).
What are the benefits of product optimisation?
By providing the most relevant and up to date information with your products they will instantly become more appealing to the user.
Your products are the resolution to someone's needs, submitting the right attributes will help describe your product and answer their questions for example specifying the size, will let them know that it fits.
How to optimise your product pages for more sales?
There are many elements involved in optimising your product pages to ensure that people can find your products across both organic and paid listings.
Thinking about your product landing pages and the overall usability and navigation of your website is a vital step in ensuring people are able to find everything they are looking for and of course for that all important conversion.
Points to consider:
Do you have a clear call to action? If people cannot find your add to cart button, how will they purchase?
Do your product pages contain the right level of detail? Will your customers find all the information they need to make their purchase?
Do you have proof? Do you have reviews on your page of your products or services?
What else could your customer need? Think about upselling products that they will need to compliment the one they are currently looking at.
Ensuring your product pages are in good shape can turn a potential negative customer experience into a great one.
Optimised product descriptions
Your product description should be used to tell people about your products including information such as technical specifications, features and attributes such as colour, size or scent.
Your description can be up to 5000 characters in length, anything longer will be truncated. As people will need to click to view product details and see your full description ensure that you list the most important details within the first 160 to 500 characters.
To get the best results, when optimising your product be as specific as possible, include features and attributes that would fulfil the users' needs, think about why they are buying your product and make it easy to match to what they are searching for. You should include the most relevant keywords within the copy but ensure that you do not go overboard and repeat them unnecessarily.
The product description should not include information that Google do not deem necessary such as:
Information on compatible products
Business information such as history or policies
Excessive capitalisation
Promotions
Links
Foreign languages or characters
Product image optimisation
Image naming conventions are vitally important and can help people discover your products within Google image search. Using keywords within your image name will help search engines understand the contents of the image as they can only crawl text.
The image above could be called DC01234567.jpg after you've taken it, but this really doesn't mean anything to anyone. A better name would be captain-fawcett-barberism-beard-oil.jpg
Alt text should be added to images to enhance web visibility. Screen readers are often used by the visually impaired to help them understand the contents of images. Alt text will also be displayed in the images place should the file not load and they provide a better context of the image contents to allow search engine crawlers index an image correctly.
It is important that the alt text describes the image as specifically as possible whilst remaining under 125 characters. It should contain your most important keywords to signal what the image contains and to enhance relevancy for search queries within the search engine, but you should not keyword stuff.
When optimising your images for Google Shopping they need to be clear and show the full product and should show distinguishing details for each variant.
The minimum size for your image should be at least 100 x 100 pixels for non-clothing and 250 x 250 pixels for clothing however, we recommend using an image that is at least 800 x 800 pixels.
Your product needs to be framed within the image space so that it takes up no less than 75% but no more than 90% of the full image, it should also be on a white background. This is because Google can crop your images automatically.
Any image files should be no bigger than 16MB and up to 64 megapixels.
You should not submit:
Placeholder images
Images that contain an overlay
Borders
Promotional text or badges
A single colour – with the exception of vehicle paint, craft paints inks and glazes or painting consumables.
Images that contain multiples when you are selling one item
Illustrative or graphical images – unless your product is hardware, vehicles and parts or computer software.
Logos – except for computer software
Product feed optimisation 
There are a number of attributes that are required in your Merchant Center feed for both Shopping ads and your free listings. These vary depending on the type of product and the country you are advertising in.
Some of the must haves include:
Product ID – This is the unique identifier that refers to your product and is not to be confused with GTINs
Product title – The name of your product
Product description – This describes your product
Google product category – Google's product categorisation taxonomy
Link – Product landing page
Image link – The link to your main image
Availability – For example, in stock, out of stock
Price – How much your item retails for
Brand – For new products except for movies, books and musical recordings. This is not to be confused with your brand name unless you make the products yourself.
GTIN – Such as UPC, EAN, JAN, ISBN or ITF-14
MPN – If item does not have a GTIN
Adult – If product is sexually suggestive
Age group – For all clothing in selected countries
Colour – For all clothing in selected countries
Gender – For all clothing in selected countries
Material – If distinguishes between variants
Pattern – If distinguishes between variants
Size – For all clothing products in selected countries
Item group id – In selected countries when products are variants
Visit Google Merchant Center Help for more details on product attributes.
Whilst many of the other attributes are optional, it is important to remember that adding this information can help both the customer and Google understand what you are selling and in turn help boost performance of your Google Shopping Ad or organic result.
Product title optimisation
The first thing to remember when optimising your product title is character length. The maximum character length for your product in Google Shopping is 150 characters however, in many cases your product name may only display 70 characters, particularly on a mobile device. Anything more may be truncated so ensure that the most important information is put first.
It is important to ensure that you don't use excessive capitalisation or promotional text within your product title as this can lead to Google Merchant Center warnings and disapproval.
Think about the attributes that are most important to your customer and ensure that these are included in your product name, for example:
Clothing:
Brand + Gender + Product Type + Colour + Size + Material
Electricals:
Brand + Product Type + Attributes (e.g., colour/size) + Model Number
Food & Drink:
Brand + Product Type + Attributes (weight, size, flavour)
Anytime a product has a variant, it is important to include this within the product name to differentiate products between each other.
You should also refrain from using foreign languages unless widely understood in the country you are advertising in.
Ensuring your product pages and product feeds are optimised will make a huge contribution to your overall visibility in both organic and paid search results. Talk to us today about how we can help you boost your product visibility both organically and through paid search.