5 Chrome extensions every SEO should use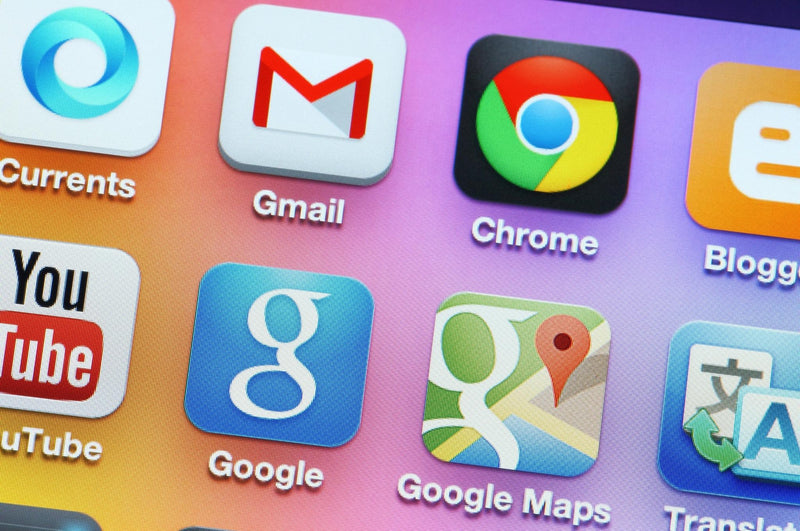 Since 2012, Google Chrome has been the dominant browser worldwide. With over 2.5billion internet users now keeping Chrome as their primary browser, it remains the go-to choice for internet novices, marketers and regular browsers.
With a market share of nearly 64% across all device types, Chrome is well ahead of second-placed Safari which has a share of 19.4%, according to Backlinko.
The ability to add a number of different extensions is definitely part of the reason Chrome remains so popular, especially for marketers, allowing us an easy way to look through important data points for websites – from SEO technical issues to evaluating content marketing efforts.
But what extensions are best in Chrome? I've picked out five of my favourites that you should add to your browser right now.
Web developer tools
Created by Chris Pederick, the Web Developer extension adds a variety of tools to your Chrome browser. For content marketers in particular, the extension easily allows you to analyse the structure of a page to see if things like headings and sub-headings have been implemented correctly.
You can also quickly view alt-attributes in images, adding more ranking potential for your clients – informing parts of your SEO and content marketing strategy.
If you're technically savvy, there is a good chance that Web Developer Tools could be all you need, with the limits of what is possible being your own understanding of web development. If you can't tell your scripts from your inline containers, then the other extensions on this list will give you actionable insights, without the jargon.
SEO Minion
One of the most useful browser extensions for SEOs and content marketers, SEO Minion allows marketers to analyse on-page SEO of any given website, check broken links, redirects and even a SERP preview tool that allows you to preview the website in that coveted P1 spot in Google for any given keyword.
They call themselves the "Alfred to your Batman" – so you know it must be good.
Open SEO Stats
Formerly PageRank Status, this fantastic extension shows the web rank and SEO stats of the web page you are currently viewing. It gives quick and easy access to backlinks, number of indexed pages and much more.
With more than 200,000 worldwide users, marketers can easily check on-site content, as well as the number of internal and external links on any given page. It's a brilliant way of giving you fundamental information in just one click.
Ayima
Want to understand redirect chains for any webpage? Look no further than the Ayima Redirect Path extension. If you are an SEO, a content marketer or even part of a web development team, you will find this extension particularly useful.
The Ayima Chrome extension will flag up 3XX, 4XX and 5XX HTTP status codes, bringing to attention any potential issues that may not be seen until a more in-depth technical SEO audit.
About Ayima, Ross, our SEO Manager said: "There really isn't a quicker or simpler tool when it comes to checking your redirect chains. Whether you have a single hop or a daunting chain of 3+ redirects, Ayima presents it in an easy-to-understand format for you and your clients".
Wappalyzer
Find out what sites are built with using the Wappalyzer Chrome extension. This useful extension allows you to instantly reveal the technology stack of any website – information includes CMS, the eCommerce platform they're using as well as company and contact details.
The free extension is slightly more limited to the overall technologies, but if you're willing to pay $5 per month, Wappalyzer will show you the company and contact details of the pages you are visiting. Pretty useful, especially for digital PR teams who may be searching for partnerships.
How to add an extension in Chrome
Adding an extension in Chrome really couldn't be easier. All you need to do is visit the Chrome Web Store and click on the extensions section – allowing you to then browse through the millions of extensions that are available to you.
Once you have found the extension you want to add, click through to its individual page and simply click the "Add to Chrome" button. Voila – your shiny new extension has been added to your browser.
How to remove Chrome extensions
As easy as it is to add an extension to Chrome, it's just as simple to remove one that hasn't quite worked as planned.
Open a new Chrome browser.
Move over to the top right of the browser.
Find the small jigsaw piece icon - this shows your currently installed extensions.
Click on the three vertical dots on the extension you wish to remove.
Select the "Remove from Chrome" option and accept any prompts.

It's literally that easy!
And there you have it! 5 fantastic Google Chrome extensions that any SEO would be proud to have in their browser. Want to get in touch with Adam directly? Drop him an email!