The Herd's hot takes from our favourite BrightonSEO talks, April 2022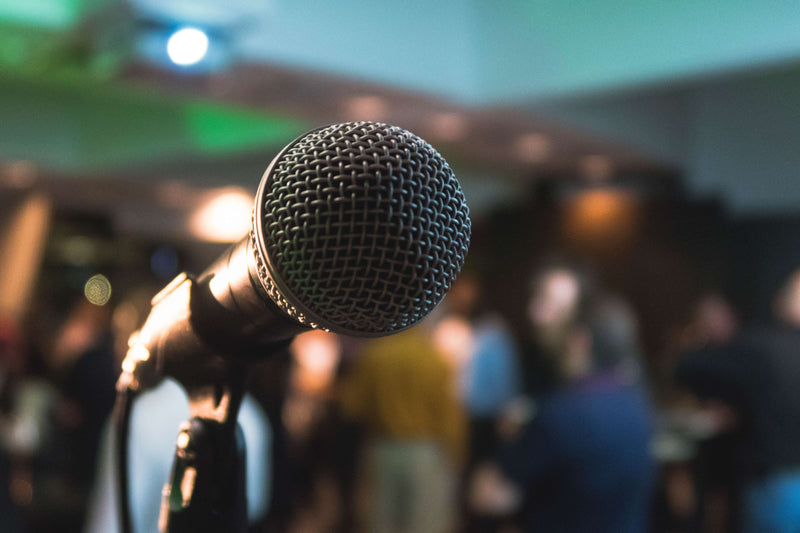 A permanent fixture in our diaries is BrightonSEO – a mighty bi-annual search marketing event giving homage to all things, well, SEO. Since 2013, our fellow movers and shakers have travelled down to Brighton to watch the conference, a hefty four-hour journey from the Herd HQ in sleepy East Yorkshire.
Though it may not be the same streaming from our computer screens, we continue to attend BrightonSEO in its reworked form, absorbing the informative teachings of other experts and sharing our takeaways amongst the team. This year was no different, we strapped ourselves in for a two-day marathon of training workshops, each picking a selection of sessions across various channels.
So, without further ado, strap yourself in for some of the tastiest chunks of Paid Search, SEO, PR and Outreach and Content Marketing from BrightonSEO 2022 from the Herd.
Google Shopping: How To 2x Your Return On Advertising Spend  (ROAS) in 2022
Speaker: Duane Brown
Attendee: Beckie Ives – Paid Search Manager
Knowing the intricacies of tools such as Google Shopping is an integral part of performance, so Beckie was keen to see if Duane Brown knew any secrets about doubling ROAS that she didn't.
Here's her hot take:
"Every time I attend a webinar, I watch with eager anticipation, waiting for them to enlighten me to the secrets I'm missing to unlock performance for our clients. I have to admit, this wasn't the talk.
However, Duane Brown gave some great insights into Google Shopping's best practices, perfect for beginnings that need help when understanding this type of metric."
One interesting point Duane touched upon was the 80/20 rule, research suggesting that by spending 20% of your time on a task, you will generate 80% returns. From a shopping perspective, this is the opposite.
We think that 80% of your time should be spent optimising your shopping feed rather than the campaign and frequently, 20% of SKUs make up 20% of retail, a caveat to this long tail.
Key takeaways:
To maximise performance, account managers should ensure that all Shopping feeds are optimised by ensuring they contain the most relevant attributes
Smart Shopping campaigns and automation can make your brand more profitable but even the biggest companies use a mixture of smart shopping and regular shopping campaigns
Ensure you use your smart shopping platform to the full potential to grow your most profitable line
SEO QA – Shining a Light on Invisible Work
Speaker: Gianna Brachetti-Truskawa Düss & Myriam Jessier
Attendees: Ross Stuart, SEO Manager
Brachetti-Truskawa Düss and Jessier worked in synchrony to decode the strategy behind SEO Quality Assurance (QA), highlighting a fool-proof process of adequate testing. Ross relayed the session in digestible, bite-size chunks below so you needn't be scared of SEO QA testing again!
He states, "Great SEO QA is a lot like directing and editing a movie, if you do a good job, they'll never know you were even there!"
Key takeaways:
You must define what kind of changes you are making which can usually be categorised as:
Relaunch
Redesign
Ongoing
Define what is important. Make sure that you have a checklist to work through and focus on your pages that hit the following criteria:
The page is crawlable
The page is rank worthy
The page is indexable
Communicating risk should be tailored for your audience, consider how you discuss issues with each stakeholder
Use Screaming Frog functionality to compare changes pre and post rollout
Watch out for 'cron jobs' (computerised tasks that run automatically at scheduled times) removing obsolete entries, files and comments on your data files
Purpose-driven SEO: An Authority-Based Approach that Google Loves
Speaker: Dale Bertrand
Attendee: Ross Stuart, SEO Manager  
Focussing on the story of your brand is an essential way to create customer engagement, generate backlinks and create collaboration opportunities – all of which are going to give you a boost within SERPs.
This doesn't always have to be a social mission, but the purpose must be authentic to your organisation's values, and compelling to influencers. This could be your founder's backstory, product craftsmanship, industry changes or adopting a hot topic.
Purpose-driven SEO is as important as ever, and it goes hand-in-hand with impressing Google's algorithms. So how do you win the SERPs? Well, you could hire a uber-effective performance marking agency (mentioning no names) of course, but, if you want to know what we took away from Bertrand's talk, take at our hot takes below.
Key takeaways:
Stay transparent. You can create a purpose around your mission, your product, or your brand story – that is completely fine, so long as it resonates with your target audience
Make your content citable, to help others with their own advocacy. You can do this by using statistics, conducting interviews with industry professionals
Remember, pitch the purpose, not your brand/content, this will stop you from being met with a rate card whenever you conduct your outreach
Using search intent in your link building efforts
Speaker: Chris Czermak
Attendee: Rebecca Allbones, PR and Content Lead
In all honesty, some may say that a rocket scientist isn't too dissimilar from your average SEO Joe, and Chris Czermak is the proof in the pudding. He answers the question on every PR person's lips, "how can I generate links for my clients?!" in his eye-opening presentation.
Search intent can be used to consider ways in which content can acquire links naturally over time. The content formats that would work with this strategy include:
Statistics and trends
Definitions of complex topics
Fact file pieces
How to & guides
Tools & templates
For each piece of content produced, use a checklist to consider:
How your article is better than existing top-performing content on your topic
Check your article is ranking for the relevant search terms
Look for featured snippets or if there is an opportunity to optimise for one
Review the traffic it is receiving and how people navigate to it
Launch paid search to target low-cost queries, building temporary visibility until the article gains organic visibility
Once you have considered all points above, outreach your content to relevant press to secure links and gain awareness. After this, your articles should then acquire links naturally over time.
Thirsty for more? Check out our blog on the 4 PR trends you should be following.
Did you mentally and physically run out of resources after the first bullet point? Well, that leads me nicely to the next talk…
How to go viral on a budget
Speaker: Alex Hickson
Attendee: Rebecca Allbones, PR and Content Lead   
Going viral is not a strategy – you need to think about your goals. You can make the most out of even the smallest of budgets with a simple story that executes emotion.
When ideating your story, consider:
Trends to target – are they short or long term? This will impact how reactive you need to be with your story so ask yourself, can you get it published whilst the trend is still hot?
Launch date – make sure you strike at the right time. Are there specific peaks in the year to consider?
Target audience – use Google Analytics to identify your demographics and how your story will resonate with the audience. Have you considered their price points? What action do you want them to take?
Story structure – consider the way you sell your story in shortly. Make sure it's no longer than 400 words
In your opener, highlight what the product is and why it's a relevant trend, showing where people can find the product to purchase.
For your primary hook, make it light and entertaining, include images and make sure all details are clear and concise.
For the secondary hook, make sure you answer any remaining questions you think the audience might have and include a call to action. Your audience needs to see it to believe it! Add an opinion-led quote to provide a human element and close your story with any data and the methodology used to gather that data.  
When approaching the promotion of your story, consider prioritising target publications:
Start with your top tier publications, then move to the regional pressAfter this, move towards TV outlets and radio journalists as radio usually picks up digital articles first
Don't forget to always follow up with your communications and ask for feedback.
Ask yourself: What could you do differently for next time perhaps? What are my top three takeaways?
A bonus tip: always promote the story first and the product second.
Effective zero-volume keyword research and why it's important
Speaker: Mark Williams-Cook
Attendee: Leah Archibald, PR and Content Executive 
Did you know that for every keyword research, dozens of zero-volume terms get tossed in the digital dustbin? Forever forgotten members of the rarely searched-for club. I for one, as does Mark Williams-Cook, believe that in the world of content – there is a place for every query, world and question.
Due to "domain diversity" and Google updates such as Bert, search engines can understand the nuisances within search queries, even if they are typos or written in the wrong context. This capability means that Google's lens is wider, so your content no longer becomes a needle in a haystack for crawlers.
He advises that when it comes to keyword analysis for your wider strategy, you should always consider:
Start with the spokes, recognise a topic, and build the content hub around it
Always use low-and-no volume keywords, even in your forecasts! You never know when it may change, and it doesn't mean it isn't relevant
Always consider 70-80% of the searches you don't know about, leaving room for new trends, products and movements
Stop, look and listen – the intent of the keyword is far more valuable than its volume on paper
Chris' musings struck a chord with me as they made me think of methods I use when creating content and pitching PR. Answer the Public, Also Asked and Google GSC are all tools that I already use in my daily routine, and ones he suggested to use for keyword research, and it makes sense!
They populate queries that real people are searching for, don't let the low-search volume and existing material around a query put you off.
If the content doesn't already exist, create it – then Google has no choice but to feature you, right?!
Freddy Krueger's Guide to Scary Good Reporting
Speaker: Gregg Gifford
Attendee: Leah Archibald
Quite simply, anything that Gregg Gifford, the rightly titled Vice President of Search says has me hooked. His worldly marketing manner dressed as a bearded biker is both alluring and engaging. I always leave his talks feeling full of knowledge but eager to learn more.
His animated session on reporting was right up my street (see what I did there) and I was rather relieved at some of the things he said on the matter. His fuss-free, no thrills approach to client reports mimics one of our core values, transparency; so naturally, I was right on board with what came next.  
Key takeaways:
Analyse yourself - why are you creating this report? Make the method of your madness clear to your clients, monitoring their performance and presenting it back is not reporting!
Tell them something they don't know - clients can look at their own analytics, remember what you are here for
Don't read the screen – show what matters, but tell the story by giving a solution and setting expectations of what you're going to do next
Stick to the bottom line – don't "fluff" up your report, see the data through your client's eyes and be prepared to answer any questions they have
With great advice comes Gregg Gifford's guide on "how-not-to-do-something" and you'll thank us for this list. Gifford claims that the following are signs of a bad report…
Screenshots from tools that your client has access to
One-pager of numbers and data
No justification or solution to the issues or points raised
Rankings after rankings after rankings
Good metrics only
He makes the point of using questions instead of statements when reporting and I for one will keep that advice with me.
Google Business Profile elements you might not need to know but should
Speaker: Claire Carlile, BrightLocal.
Attendee: Jo Silverwood, Head of Internationalisation and Localisation
BrightLocal's Clair Carlile taps into the taboos of Google Business, and uncovers most of us frantically don't want to. The bottom line is simple, don't just set up your GBP profile and forget about it.
When it comes to understanding the ever-evolving sphere of Google, the team don't miss a trick.
Four reasons to monitor your GBP profile regularly:
Changes to local SERPs affecting the way your profile displays in SERPS
Changes to the GBP profile itself
Changes in buyer behaviour (50% of worldwide traffic now uses mobile to answer questions – I want to know, go, do, buy).
World events influencing search phrase terms such as "curbside delivery" in the pandemic
Key takeaways:
Consider useful tools to help monitor GBP changes & your profile
2.
Measure effectiveness
– look at your efforts to manage features in your  profile by UTM tagging URLs in your GBP profile to see which elements are driving traffic that converts, to justify the time spent is adding real value
Google Reviews & topics – Google picks out key topics people talk about in your reviews. You can influence these by inviting customers with an 'enhanced ask' to hint at the keyword/feature/attribute you want them to highlight in their review – e.g. "family-friendly" or "professional service" and actively use these words in all online/offline marketing
Update and monitor your GBP Images – don't let poor UGC images damage your profile. Report any that contravenes Google guidelines and ask that they be removed and remove any images of products you don't sell anymore
Search Justifications – Google shows snippets in the local pack to help 'justify' why the business is there and is showing up for that search. Different types of justification exist (review, website, offer post, services). These can have a positive effect on CTR. Try using GSC or GBP to see search queries that your profile listing is appearing in
So there you have it, the Herd's scoop from BrightonSEO. For more industry insights and tips of the trade, read Gareth's 22 Shopify SEO tips for your store in 2022 over on our journal.