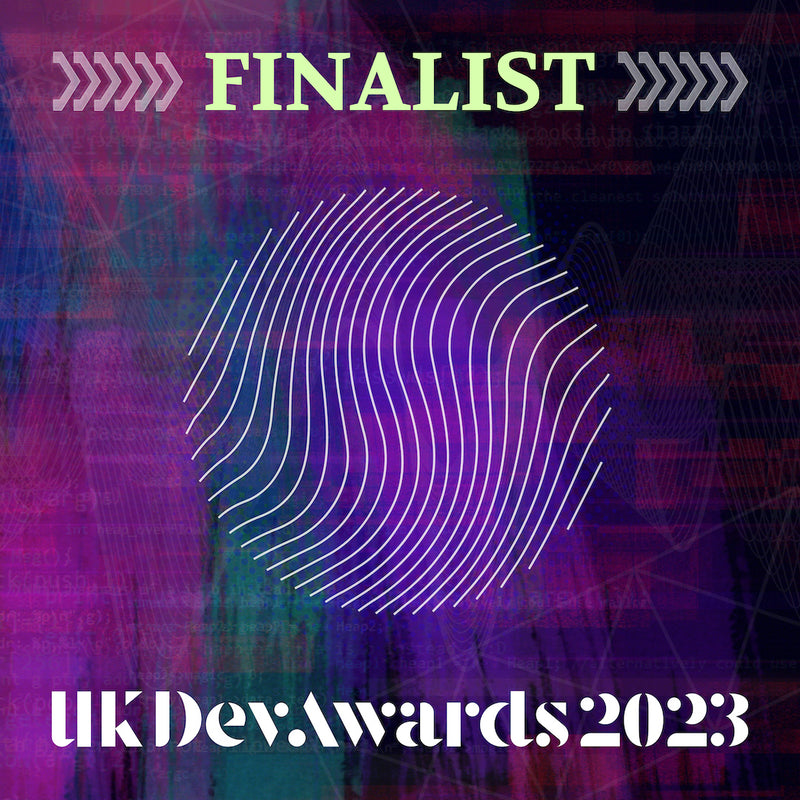 What a fantastic start to 2023 as our talented Herd celebrate the news that we've made the finals of this year's UK Dev awards in not one, but three categories for our outstanding Shopify Plus eCommerce development. 
The UK Dev awards celebrate the best in website design, app development, CMS systems and coding, recognising agencies and the teams behind the best of the UK talent in the digital sector. As a leading Yorkshire Shopify Plus performance agency, we were keen to showcase one of our outstanding Shopify Plus website developments which is now enjoying record results, with great potential for future growth across the globe.
Best Website Finalists
Dozens of brands and agencies competed across 25 categories this year. We are over the moon to hear that we have been shortlisted in not one, but three categories for our work with our table top gaming experience partner Steamforged Games Ltd:  
🖥️ B2C Website of the Year - Igniting passion amongst tabletop gaming fans worldwide!
🛍️ Best Deployment of an eCommerce Platform - Shopify Plus multi-territory platform propels global eCommerce sales.
⚙️Best Site Migration -Transformational Shopify Plus migration exhilirates roleplaying fans across the globe.
View the full shortlist
Partner feedback
"Herd have been essential to the delivery of the Steamforged Games webstore on Shopify Plus.  Acting as an extension to our teams, Herd has gone above and beyond our expectation to understand the brief and implement a bespoke online store that serves our global audience.  
We continue to be thrilled with the creative and innovative ways in which Herd supports us on the journey of continued growth with both our B2C and B2B stores, offering solutions to present globally renown IP's to a new tabletop audience.
I would not hesitate to recommend Herd to any business looking to improve their online presence that results in increased ROI.  
I look forward to continuing the partnership we have with Herd in the future."
Steve Hough, Steamforged
Why we entered
Following the migration to Shopify Plus and the launch of a fully responsive custom rebuild with complex integrations and outstanding UX, Steamforged soon started to reap the rewards of their new eCommerce site.
The results? We've seen outstanding performance in the first few months following launch with an impressive 126% uplift in conversions and 268% in global revenue increase!
Our Shopify expert developers and performance marketing strategists have positioned Steamforged at the forefront of the global table-top gaming sector, safeguarding their future globally. 
Read more about this project in our Steamforged Case Study
Final thoughts
We are super proud of the outstanding and innovative work our talented team of Shopify developers are producing to design and craft bespoke Shopify & Shopify Plus stores, driving unrivalled results for our partners across the globe. 
This is why we're known in Yorkshire and beyond for #GrowingShopifyGiants and have our eyes firmly fixed on the prize of becoming the best Shopify Plus performance agency in the UK. 
We now look forward to the award ceremony on 23rd February and would like to wish all other finalists the best of luck!