How Shopify merchants can go global with Langify V2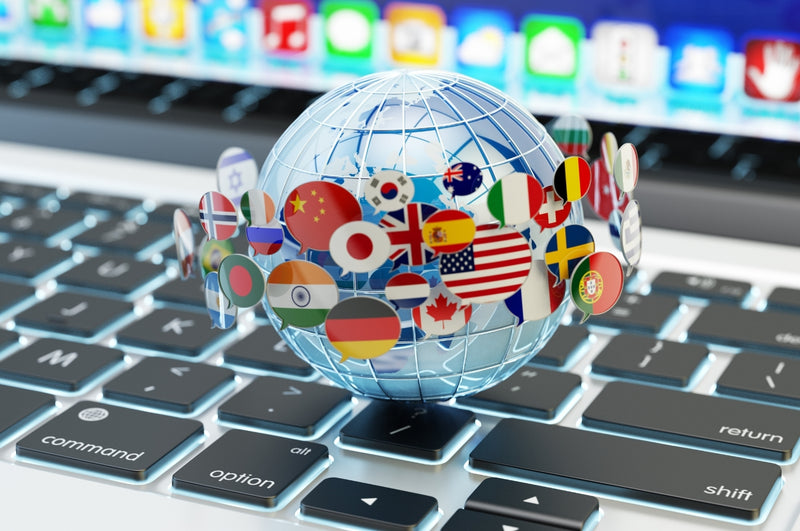 Why bother translating your website at all?
If you are thinking about exporting to new territories, it is essential to translate your store into the native language of that country you wish to sell to. Research shows that 40% of customers won't ever buy your products unless the product information is available in their native language. Even if you have a fantastic product and a well-designed website, when it comes to breaking into foreign markets, without translating and localizing your content you are missing out on nearly half of potential sales.
According to research conducted by Common Sense Advisory 76% of consumers in 29 nations prefer to buy products from sites with information in their own native language, even if they do speak English. 
For countries such as Saudi Arabia and Romania whereby English is synonymous with quality, you can never fully engage your foreign speaking target markets without localising content. Indeed, translating your site into the FIGS languages (French, Italian, German and Spanish) is important for anyone wishing to expand into mainland Europe. Around 90% of FIGs speakers prefer content in their own language.
Professional translator or Machine translation - which is best?
We would always recommend using a specialist native speaker translator to internationalise your store in order to maximise your efforts in the local target market. Only a native speaker can use their cultural knowledge and language skills to add or remove any nuances to your copy to make it sound more authentic to the local customer, making your content more authentic and trustworthy. If you want overseas online shoppers to convert, you need to translate and localise your whole store content accurately to earn their trust enough to make that sale, and build brand loyalty.
Depending on the size and complexity of your store, translating and localising your content can be expensive and time consuming. If you don't have the budget, time or skill to do this yourself (or with our help), use of a trusted translation app plug-in can provide a good value alternative.
A word of warning - Never, ever rely solely on a machine translation tool like Google to translate your store without having it proofed thoroughly by a native translator –a poorly translated site it is more likely to switch off potential overseas customers than not translating at all! Google translate is a bad option as it can't take into account the context or customize to your specific business needs, often leading to inaccurate and sometimes embarrassing results.
Why do we recommend Langify V2?
We recommend Langify as our preferred translation app provider for Shopify merchants for it's accuracy, features, benefits and great customer service.
Read on to discover the benefits of Langify V2, and as their exclusive UK partner, how we can help merchants with global expansion plans and and offer 20% discount off the monthly Langify plan.
How does Langify V2 work?
After installing the app on your Shopify store, simply select the language you wish to translate into from the drop down menu, and start translating! Langify creates an entirely new domain for each language for you. It also includes SEO for each language, sitemaps and RTL (right to left) translation support.
You can translate your whole store content in the Shopify exclusive app, either manually, or via their automatic translation feature, which allows you to bulk translate theme-sections content, as well as elements in every other section from products and collections, to your blog, shipping and check-out informational content. You can also export and import content in a csv format, which can be useful if working on long form informational content such as articles, which you may want to have proofed by a native speaker.
What are the Langify V2 features and benefits?
With 8 years of experience in the Shopify app store and in mutual cooperation, our partners at Langify have developed V2, which has been re-designed and optimised for the most recent Shopify innovations and improvements.
Key Features of Langify V2:
Translate content with ease using Rich-Text-Editor & auto-translate feature
Keep track on the translation progress of each single item
Automatically optimised hreflang and tags
Pick up and index translations by all major platforms (Google, Facebook, Instagram etc)
Dedicated Language specific URLs for all pages
Ability to Import/Export your translations
 Easy to install and set up for Shopify merchants
Simple to install & set up – start translating instantly (no coding skills required)
New customisable language switcher configurator and currency feature
Super intuitive user interface (mirrors the Shopify dashboard)
Unlimited number of SEO optimised languages
Translate your content with ease using the auto-translate feature (additional cost involved)
Import/export options (CSV, PO/MO, XLIFF, JSON) which enables you to share with professional translators for translating and/or proofreading
Add & edit Langify auto-translations for your Shopify content
Translate your checkout & notifications (e-mail and SMS)
Translate your content into up to 5 languages out of box. (including 'right-to-left')
With optional DeepL/Yandex auto-translation feature (available in word packages)
Key benefits of Langify V2: 
Excellent customer care and support when you need it
Dedicated & responsive 24hr customer support team, 7 days a week via email
Friendly and knowledgeable Langify team who are always happy to help
Over 1100 5* reviews from satisfied merchants (4.7* overall rating)  
Reach more customers by selling in their native language
Increase your conversion rate & optimise search engine results
Redirect your visitors to their preferred browser language with one click.
Discounted price for Meta partners
Fair price ($17.50 p/m) with 20% discount for our partners
SEO optimised domain structure.
Improved third party-apps integration possibilities via new Shopify API.
2021 app interface & Premium support!
Just choose your theme and language to translate:
Home page
Navigation
Products
Collections
Pages
Blogs & Blog Posts
Meta title & description
Checkout & Cart
Notifications (SMS & e-mail)
Images
Integrated with those apps
Shopify markets & Langify integration
Shopify have also just released a new feature called 'Shopify markets' to help every merchant (regardless of size or plan) to go global, which integrates with translation apps including Langify. Similar to currencies, languages will work consistently across your store. Shopify research has proven a 13% uplift in conversion rates when buyers have access to a store translated into their own language compared to the same store in the language of origin. All the more reason to get started now with your global store upgrade.
Further support
Discover how German developer Johannes Hodde invented the app in an interview about Langify  
Find out more about Langify V2 and how it works. Download Langify for a free 7 day trial.
Discover more about Shopify Markets
Do you need help with your international eCommerce to maximize sales revenue? Our international herd of Shopify experts can help with all things international from international SEO to translating your website into various languages. 
Contact us to see how we can help your business grow globally.