International eCommerce just got easier with Shopify Markets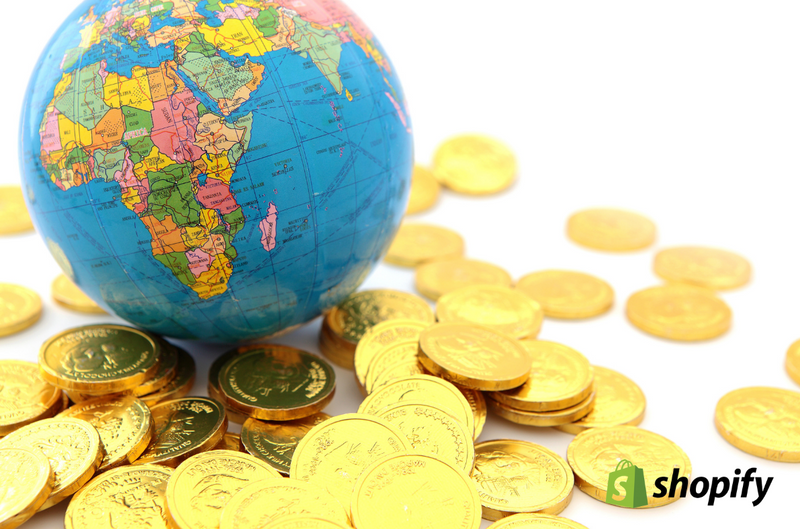 For decades, global eCommerce has been dominated by the larger enterprises with big budgets and infrastructures in place to facilitate international selling and navigate the ever changing challenges faced when attempting to export goods overseas. Things are about to change for the better! 
Shopify have just launched 'Shopify Markets', a new centralized hub with all of the tools necessary for any merchant from a single entrepreneur or SME to larger enterprises to manage global eCommerce with ease. This latest Shopify news could be a game changer for entrepreneurs around the world, by helping to reduce some of the biggest complexities such as currency conversion, language localization, local payment methods, duties, taxes and international domains, and enabling merchants to quickly identify new markets and expand globally.  
With this new and exciting Shopify feature, every merchant will have the capability to sell across borders everywhere. Shopify's President, Harley Finkelstein announced that by using their platform "every merchant on Shopify is global by default" with the toolkit at their disposal to facilitate cross-border selling with ease, and all from a single store. In an interview on news channel CNN, Harley relayed the objectives of this latest development of the eCommerce giant:
"What we are trying to do is make is so that a merchant no matter what size, doesn't have to think about things like taxes, or duties, or languages, or currencies, and the best part is that all of these cross border tools are available to merchants right out of the box."
Shopify Markets benefits for merchants: 
Enter and test out new markets with ease
Set up custom domains easily to optimize for search
Sell direct to the consumer - no more reliance on third party marketplaces
Set up global inventory - serving products to different markets based on inventory location
Increase buyer trust by localising content (and therefore increase conversions)
Optimize cross-border selling operations
Access new insights and analytics across all markets on one dashboard
Activate Smart settings to optimize market operations
Save time with a centralized management system
The 5 main 'Shopify Market' features which will empower entrepreneurs everywhere: 
Currencies - convert prices to over 133 local currencies
Languages - translate store content to sell in up to 20 languages. We recommend Shopify exclusive translation app Langify V2 to support site translation.
International Domains & SEO - serve up the right language and currency automatically for your international customers, increasing your visibility on search engines for international buyers and increasing conversions. 
Duties collection - automatic calculations at check-out, avoiding the sting of unexpected import charges for the customer on delivery
Payment methods - facilitate secure payment methods that are favoured and familiar to the local market
Merchants can register in the settings panel of their store for 'early access' from today, and the feature will roll out to all merchants in the coming months. 
Everyone at Herd HQ is excited to see how these developments will benefit our existing and future partners, and our experienced team are ready to support any eCommerce business with their international expansion plans, and to make the most of this exciting opportunity. 
Further support
For more information and to register your store for early access, visit Shopify. Or read our post on Shopify Plus vs Shopify for more Shopify benefits.
Need help with your eCommerce store performance? Our talented herd of experts who are growing Shopify Giants can help you reach your global potential with everything from bespoke designs and development, to multi-channel performance marketing.
Let's talk Shopify and see how we can help you to become our next Shopify Giant.