Paid search trends to look out for in 2022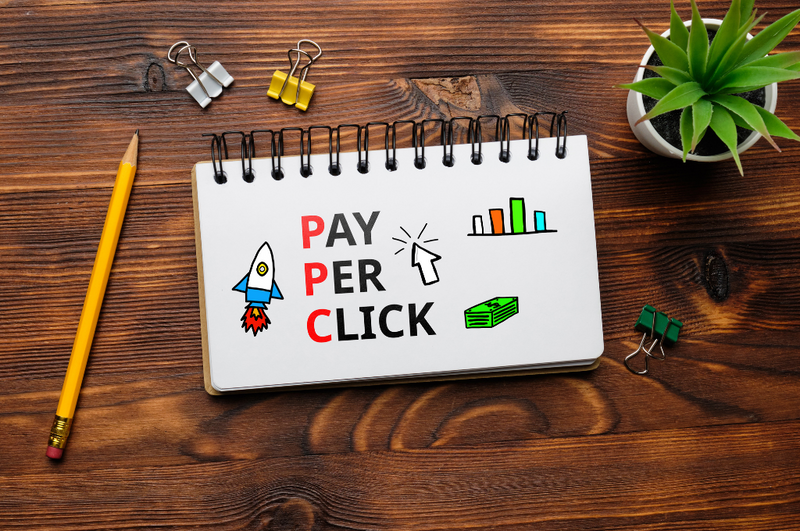 With more and more advancements introduced each year, it can be hard to keep on top of PPC trends.
We're all keen to ensure that we focus on the right areas for both our clients and businesses to ensure we are delivering the best results for growth.
With that in mind, we've picked out three PPC trends that are sure to grow in 2022.
Identity & ethics
In 2019 the centre for retail research announced its findings on how many ethical consumers there are within the UK, with 74% of people falling in the categories of fully committed, quite committed and occasional green shoppers.
As shoppers become more thoughtful about how their actions can make a difference, we are seeing the rollout of features within advertising platforms that allow consumers to make an informed decision with their buying habits.
Microsoft Ads has introduced a new ethical shopping hub, currently only accessible to the UK fashion market via desktop. Information is provided to consumers on categories such as eco-friendly materials and Fairtrade.
Ratings are given to items based on three areas: animals, people and planet. The ratings are within the Bing Shopping filters and allow users to apply the values most important to them when shopping online.
Information to power the ratings is gathered by Good On You® from various credible sources and includes accreditations, certificates and industry standards.
Google introduced business Identity attributes for shopping in 2021, currently only available to retailers based in the USA. This allows business owners to share their business identity on the shopping tab by specifying whether your business is Black, Latino, Veteran or Women owned.
Why we care
The acknowledgement of identity can for some be seen as a struggle. Not only should our unique identities be embraced but they should be shared to allow customers to relate to your brand.
Fast fashion and other throw-away trends have grown in popularity significantly over the last decade but this is having a detrimental effect on the environment from the reliance on plastic-based fabric to growing carbon footprints.
For many, knowing that products materials are ethically sourced and brands are taking action against the growth of their carbon footprint is important and should be seen as a USP.
Deloitte Insights research shows that globally 57% of people are more loyal to brands that commit to addressing social inequities. They explain that whilst brands still need to remain competitive on price and offer quality, purpose is a growing factor in what consumers expect.
Humanising brands makes them more relatable to the consumer, allowing customers to make an informed decision that matches their own principles.
First party data - Google Consent mode
GDPR principles were introduced in 2018 for countries within Europe, and this set of rules not only set out how people can access information about themselves but what limitations there are on what organisations can do with this personal data.
As the strive to protect our personal data continues, internet browsers, websites and apps have been forced to act.
To be GDPR compliant within the UK and EU, you must announce which cookies are on your website, what data you are collecting and how it is used. You must then give users the option to either consent or opt out of cookies before using them.
As of April 2021, Google Chrome led the market share for internet browsers within the UK with 49.4% of users across desktop, mobile, tablet and consoles.
Many of these internet browsers have introduced new ways to ensure that the user's data is handled as they wish.
Google Consent mode has been introduced to allow us to adjust tags based on the consent given by the user. This allows you to indicate whether consent has been given for analytics and advertising cookies. Advertising cookies are not only used for conversion tracking but to implement remarketing.
Pings are sent from the tags to indicate consent status, conversions and information logged in Google Analytics.
If the user accepts cookies, then all of the tags function normally, behaviour is adjusted for those who decline and the information will not be stored.
For those users who deny cookies, conversion modelling for consent mode bridges the gap within the data by using machine learning to analyse observed data and historical trends.
Find out more about consent mode modelling.
Why we care
As a business we are accountable for the data we hold on consumers, ensuring that we comply with GDPR and the Data Protection Act (2018).
Whilst data is invaluable to all companies, breaching GDPR can impose fines of up to €20 million or 4% of global turnover – whichever is greater.
Whilst these changes will affect third party data, methods to collect first party data can be implemented such as building email subscriber lists to ensure you continue to grow customer data.
Clear and precise information on privacy, the tracking of cookies and storage of information is a legal requirement and shows users that we care and will take responsibility for the storage and use of personal data.
It can be daunting, ensuring that all the legalities of policies are covered, so Shopify, our eCommerce platform of choice, offers template policies that are easy to implement.
Paid search automation
Over recent years we have seen an abundance of paid search automations introduced, this has been possible because of the advance in machine learning and AI.
One such example of this is the introduction of Performance Max campaigns. Google automates targeting and delivery of these campaigns based on the objectives chosen by the advertiser.
You can access all channels including shopping, YouTube, display and search from a single campaign. Performance is driven based on your objectives, more conversions and value can be achieved as performance is optimised in real time using smart bidding and other automations including budget optimisation and audiences.
Performance Max is most suited to campaigns that are not limited by the channels you want to appear on.
Find out more about Performance Max campaigns.
Why we care
The automation of time consuming and arduous tasks is of benefit to everyone, as this allows us to focus on the more delicate aspects of paid search.
Not every advertiser has welcomed automations with open arms and we have seen a struggle to ensure that these automations work for our clients. What is important to remember is that automations are here to stay and there will be plenty more introduced in 2022 and beyond.
We need to ensure that we are testing these automations for our clients and ensuring they are right for their business objectives, generating them the best results.
Each client's needs are different, and we need to find a tailored automation process that fits their goals.
It is important to allow the AI to learn and adapt because only then will we see improvements on the automations that are available and most importantly the best results for each client.
How can the herd help you?
Our team of experts have over a decades experience managing PPC accounts to drive targeted traffic to your site to generate a positive return on investment.
Find out more about our paid search services or get in touch with our team of experts today.