Chris' first 6 months as part of the Herd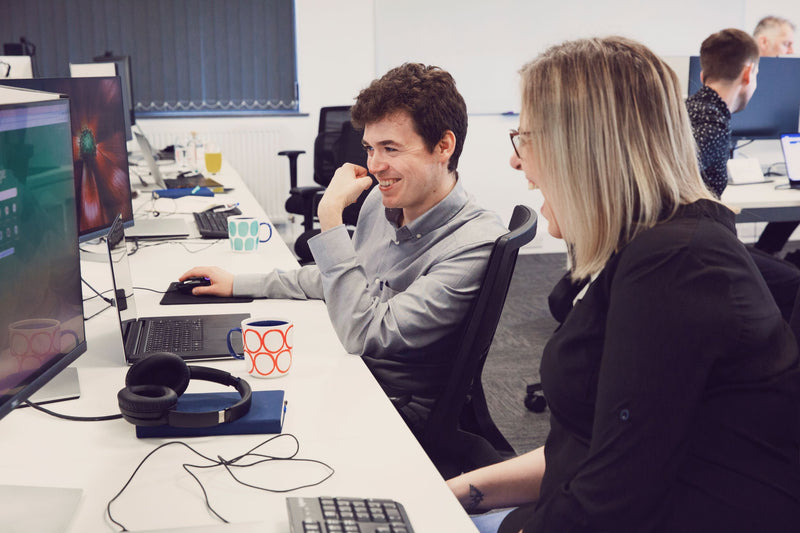 Tell us a little bit about yourself
Within my role as Digital Marketing Lead, I help manage the day to day running of our paid marketing channels including paid search, shopping and display across Google and Bing, alongside paid social channels including Facebook and Instagram.
It's my job to ensure our client's paid campaigns are meeting business goals and achieving the maximum return on investment, by analysing key data on performance and keeping up to date with industry best practices.
Outside of work, I'm a keen gamer who has been button mashing as long as I can remember. My first ever console was the original Nintendo Entertainment System (NES), but my favourite game of all time has to be Sonic the Hedgehog 3 & Knuckles on the Sega Mega Drive.
What have you been up to so far?
One of the first things that stood out for me at Herd was the variety of clients and industries I was going to get to work with. Having come from a client-side role, I knew this would be a brilliant learning opportunity for me as I had the privilege of meeting new people and discussing business goals and marketing strategy across multiple sectors.
With me joining Herd in September 2021, some peak periods were right around the corner in Black Friday and Christmas. We enjoyed some real successes across this period, launching new seasonal campaigns to capture the increased purchase intent over Black Friday and the spirit of gifting and family for Xmas. It was fantastic to be a part of it, and I look forward to the same level of creativity and success in 2022!
My previous experience in marketing was from a client-side background, so making the transition into agency-side has certainly been a learning experience. The team here at Herd made that transition as comfortable as possible however, being incredibly supportive since day one.
Social wise, the Herd Christmas meal and night out in November 2021 was a fantastic occasion. At this point I was only 3 months in, but it already felt like I had known the team for a lot longer. They're an amazing bunch, and it was a great time to reflect on the successes we had through 2021 (naturally with drink in hand!)
What have you learned about the world of marketing that you didn't know before starting?
I wouldn't say that I wasn't aware of this, but working as part of the Herd has certainly showcased that the same marketing strategy or tactic may not necessarily be as successful for everyone. We have to be constantly evolving our approach in a unique way across each of our clients based on their KPIs and the strategic objectives we want to achieve for them.
What are you hoping to achieve in the next six months?
Through my first 6 months, it has never felt like I wasn't learning. I want to keep developing my skills as a digital marketer, as well as keeping on top of the latest updates within the industry. We are on course to see a lot of changes in 2022, from new ad campaign types to updates with data privacy and cookies. I look forward to ensuring our accounts are in tip-top shape for the year ahead.
Quickfire round
Who would be a dream client to work with?
I'm a big craft beer enthusiast. As a current member of their Patron's Society, Northern Monk would be exciting!
What is your favourite piece of stationery?
I would have to say a good, solid notebook.
Tea or coffee?
Usually a nice strong coffee, but I do also enjoy a good cup of tea.
Favourite marketing tool?
I always find researching keywords and search volumes interesting, so for me it has to be between Google's Keyword Planner or SEMrush's Keyword Magic tool.
Favourite podcast?
Giant Bombcast are my go-to for the latest video game news and reviews.
For more insights from the herd, don't forget to take a look at our Journal, and if you want to speak to Chris about developing your digital marketing strategy, drop him an email.