Frequently asked PPC questions & answers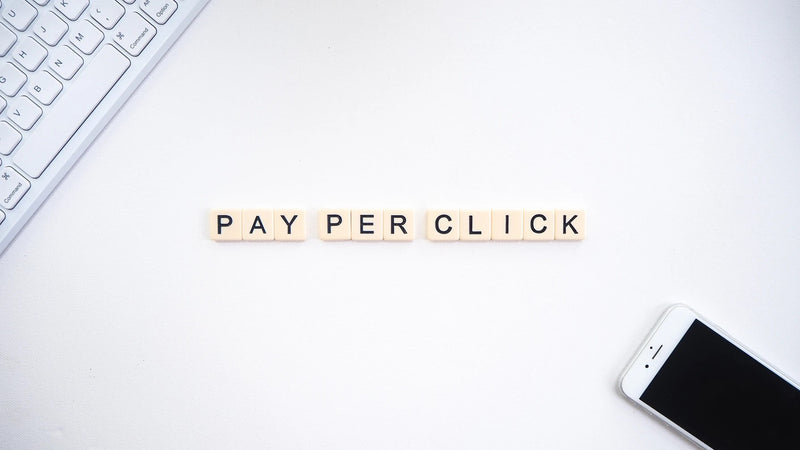 Here at Meta our clients often ask us questions related to paid search. Common questions include advice on keywords, budgets and conversion rates.
To help your business succeed with your paid search strategy, our Paid Search expert, Beckie has put together a list of common questions and answers.
What keywords should I use?
Keywords are an integral part of your online business for both paid and organic search. Without keywords consumers are less likely to find your website within search results, therefore it's imperative you select the right keywords as part of your overall digital strategy.
You should always align keywords with your business goals and think about the different phrases that would help ultimately drive conversions by making your products or services visible in search.
Once you have come up with a list of key phrases that match your business/products/services you should ensure that there is search volume around them – how many times do people search for that phrase within a search engine? If there is no search volume around the keyword, Google will not show your advert for that specific term. There are many tools available that will give you an estimated monthly search volume including the Keyword Planner in the tools section of your Google Ads account.
Different match types should be used to capture varying queries, for example 'broad match modifier' allows your adverts to show in searches that include the words marked with a plus sign such as '+yellow +tshirt'. More words may appear before, after or in-between the terms, so your adverts would show for 'ladies yellow t-shirt' or 'yellow men's t-shirt' but not for 'blue t-shirt'. Your adverts will also show for close variations on terms including misspellings, plurals, abbreviations and stemmings but will not show for synonyms or related searches.
You can also be very specific and use the exact match which would only show your adverts to customers searching for the exact keyword or close variants. For example, the keyword [work uniform] would trigger for the search 'work uniform' or 'uniform for work' as the intent is the same but would not show for 'blue work uniform'.
What are match types?
Keyword match types allow you to control what search terms you want your adverts to show for. We've put together a handy table to help you differentiate different match types and an example of each search query.
Match Type
Description
Example Keyword
Example Search Query
Broad
Used by default, this match type allows your advert to show for searches that include misspellings, synonyms, related searches and other relevant variations
Ladies gloves

'womens gloves' – your advert would show for this query
'pink gloves for ladies' – your advert would show for this query

Broad Match Modifier
All terms with + before them and close variations will appear in any order. Other words may appear before, after or in-between terms
+ladies +gloves

'Ladies yellow gloves under £50' – your advert would show for this query

Phrase
Additional words can be used before or after and can include close variations of the term with the same meaning
"ladies gloves"

'Buy ladies gloves' – your advert would show for this query
'Ladies used gloves' – your advert would not show for this query

Exact
Matches the keyword exactly including close variations with the same meaning
[ladies gloves]

'ladies gloves' – your advert would show for this query
'ladies gloves reviews' – your advert would not show for this query

Negative
Excludes your ads from showing on searches including this term
-leather

'Ladies leather gloves' - Ladies pink gloves- Your advert would not show for this term
What bid & budget should I use?
This is a hard question to answer, usually your company will have already agreed on a marketing budget for the year and part of this should be assigned to paid search. It is important to understand how much your keywords are estimated to cost and the amount of competition surrounding them.
Your budget is the average amount of money your comfortable spending each day. Spending too little may not allow you to gather enough information to make an analysis on the data. Of course, you want to see a return for any investment you make in paid search. Understanding how much profit there is in your products will also determine how much you are willing to pay per click.
What is a good CTR?
Again, this is a hard question to answer. There are many factors to consider when looking at click through rate including industry and consumer type. A high CTR does not always mean your adverts are working.
In our experience the search network generates a higher CTR compared to the display network, so it is always worth breaking this data down by network to get a better picture of how many people are clicking on your ads.
Many specialists believe that 2% or higher is a good CTR and of course if your click through rate is below this you need to investigate what can be done to improve it.
Your paid campaign could be wasting money if you have a high click through rate with a low conversion rate as you are not generating a positive ROI from your ads. If you experience this, further investigation should be managed including an evaluation of your keywords, search term report, landing page experience and user experience.
What is a good conversion rate?
Conversion rate is the percentage of people who have clicked on your advert and then completed one of your goals such as a product purchase or newsletter sign-up.
Many marketeers claim there is a magic number you should be aiming for, but it is not that simple. Of course, you want to sell your products, but you also want to make money from them. A high conversion rate means nothing if it is not providing you with a good ROI.
There are industry benchmarks out there that can be used for guidance but regardless of whether people claim your conversion rate is good or bad it can always be better!
There are many things to consider when trying to improve conversion rate such as:
Competitors

Are your competitors cheaper?
Are they running any special offers?
What are delivery costs?
What are their lead times from order to dispatch to delivery?

User Journey

Are you sending people to the most relevant page?
Are you providing the customer with all the information they need to make an informed decision?
Is your website easy to navigate?
Is the checkout process simple?
Is your website mobile friendly/loads quickly?
You also need to consider the purchase funnel and lead times; how long does it take someone on average to buy the goods you have for sale? For certain products people like to think before committing to a purchase; not everyone who searches for your product may be ready to buy.
You need to think about your end goal. Are you trying to generate leads and conversions or maybe just brand awareness?
How should I structure my account?
By organising your campaigns and ad groups you can track your marketing more effectively. Groups of similar keywords should all be in the same campaign. Many people choose to organise their campaigns and ad groups in a similar way to the navigation of their site, for example the campaign would be for trousers and then you would have separate ad groups for the type of trousers.
If people click on my ad more than once how many times will I get charged?
If someone clicks on multiple adverts more than once then you will be charged for each click however, if you are receiving more clicks than impressions on a single ad it could be for several reasons:
If you are using the reports date range and it is set to "today", impression and click data update at different times which could explain seeing more clicks than impressions.
If someone is doing a 'comparative shop' and clicking on several adverts. Browsers usually cache search results pages and therefore Google doesn't record multiple impressions therefore the clicks will be greater than the impressions.
Customers may be clicking on more than one link within your advert such as the main ad and a sitelink. In this instance Google stipulate that you will not be charged for more than two clicks per ad impression and they will filter out any invalid clicks detected.
Clicks are considered invalid if Google believes them to be illegitimate or unintentional, including from malicious software. If Google believes the click to be invalid, they try to remove them from reports including payments. If invalid clicks are initially missed from the automatic detection you could potentially get a credit for any costs accrued.
What is quality score and How can I improve it?
Quality score is determined by three factors:
Relevancy - how relevant is your ad? Is the keyword related closely to your ad?
Landing page experience – how relevant is your landing page to people clicking on your advert?

Will people find the page useful?
Is the landing page content related to the keyword?

Expected click through rate – how likely is it that your ads will be clicked when shown for the selected keyword.
The score is rated from 1 (poor) to 10 (best) and is based on past performance data, an aggregated estimate of how well it has performed overall in past auctions.
To improve your quality score, you should look to create specific ad groups focusing on a single product or service so that ads are relevant to your customers. The keyword/s within the ad group should be relevant to the ad group and the landing page. It's best practice to include the keyword within the ad text to show people that their search is highly relevant to your ad.
Your adverts should stand out from your competitors and to make them stand out you should consider your unique selling points (USP's). A call to action should also be used to encourage people to click on your advert. It is worth testing multiple ad copy to find which messages work best for your goals.
In order to improve your landing page, firstly consider if it's the most relevant page on your site to be sending people to for the keyword in question. Review the content on the landing page and ensure it contains all relevant information.
Why can't I see my adverts?
Your advert may not appear each time you search for it, but this is not a reason to panic. There are many determining factors that could explain why you cannot see your ad.
Firstly, you should never 'Google' your own adverts. Each time you look for your advert through Google Search you are affecting the statistics shown within the report including impressions, clicks, click through rate and conversions. If you are repeatedly searching for your products and not clicking on your own adverts (do not click on your adverts as you will be charged for this) the Google system will recognise that you are not interested in the advert you are being shown and will eventually stop showing it to you. You should always use the ad preview tool available in your Google Ads account to view your advert as it would appear in the search results.
The next step would be to check information in the Google ads report to see if there are any registered impressions. Other aspects to check include:
Billing – are your payment details up to date? Check for declined payments and expired cards.
Limited daily budget – if your budget is limited Google may not show your adverts at certain times of the day. Aim to make the budget last for a full day to get the best results.
Depleted budget – if your budget has been spent then your adverts will not show.
Bidding strategy – check the bidding strategy you have applied to your campaign meets your requirements.
Ad/keyword status – if your keyword has a low search volume, been disapproved or under review, your advert will not show.
Ad schedule – have you set an ad schedule so that your advert only shows at certain times of day?
IP exclusions – have you excluded your location IP so that people cannot click on ads in error?
Location – what country/region are your adverts targeting and are you currently based in them? Check your location options to see which people are targeted and excluded.
Device – have you excluded any device types, what device are you currently using?
Demographics – have you set any demographic targeting to exclude certain ages/gender and if so, do you not meet the criteria eligible to see them?
Remarketing – if you have a remarketing only campaign do you meet the criteria set to see an ad?
Start and end dates – have you checked the settings for start and end dates on your campaign?
In the ad preview tool you can set you location, language, device and audience to simulate the requirements of your campaign.
Should I bid on my brand name?
In many instances bidding on your brand name is appropriate, e.g. if you are not ranking organically at the top of the page for your own brand related terms, if your competitors are bidding on your brand terms or your products are offered through resellers who may also be advertising your products.
It is worth noting that this can affect your organic conversions so make sure you're constantly monitoring your bids.
My brand is trademarked but I can see another advertising using it without my permission, what should I do?
There are laws regarding trademarks for different countries and Google will always try to ensure that adverts do not violate them.
In certain circumstances third parties may be allowed to use trademarks to describe products however, if you notice that a third party is using your trademark without your permission you are able to submit a trademark complaint to Google.
It is worth noting that Google will not restrict the use of a trademark without a complaint and you do not need to be a Google Advertiser to submit a complaint.
There are certain complaints that will not be investigated by Google including, the use of trademarked terms as keywords. To understand what complaints will and won't be investigated by Google you should first review their trademark policy.
If after reviewing the policy you believe someone is still infringing your intellectual property through Google Ads you can complete the Trademark complaint form.
If you have already submitted a trademark complaint and would like to grant permission for advertisers to use your trademark you can also complete an authorisation form.
As a Google Partner and Microsoft Advertising Professional we have the expertise to successfully manage Google and Bing Ads accounts on behalf of other brands and businesses. If you have any questions regarding Paid Search that are not covered above then please contact us at info@meta.co.uk or on 01482 256300.