Ross' first 6 months as part of the herd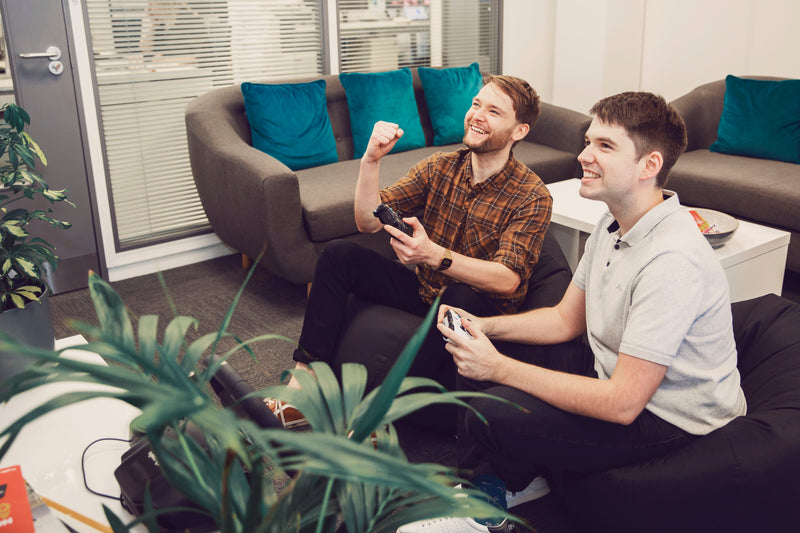 Tell us a little bit about yourself
As an SEO Manager at Herd, my role requires me to grow the organic visibility of our partners, mainly focussing on the technical aspects of their website.
In my spare time, I'm a keen rock climber, as you may notice from my illustration. Having shared the joys of the sport with other members of the Herd, I'm hoping to encourage everyone to at least give it a go.
I am also a big gamer, I'm a sucker for anything that Nintendo puts out, but I will play just about anything, I especially have time for smaller, indie titles.
What have you been up to so far?
It has been fantastic to get to know all our partner's businesses, learn what makes them tick and pull together organic strategies for each to help them achieve their digital goals.
Alongside educating and empowering our partners to the main principles of SEO, I have also loved flying the flag for SEO amongst the rest of the Herd. It is always good fun to discuss the organic channel with other teams, such as PPC, development and PR, and show how SEO is omnipresent when online – from creating your website, to optimising your marketing efforts.
Hopefully the rest of the guys don't mind me piping up any chance I get.
What have you learned about the world of marketing that you didn't know before starting? 
First and foremost, marketing continues to be nothing like Mad Men.
The main thing I have learned has been on the development side of things. Having a fully equipped development team metres away from me in the office means that I have been exposed to far nerdier and actionable processes when it comes to the implementation of my SEO recommendations.
I cannot overstate just how easy Shopify is for the optimisation of many of the key Google ranking factors and it has been awesome to get to grips with exactly what is and isn't possible in the platform.
What are you hoping to achieve in the next six months?
In short, award wins.
No spoilers, but I am working on some exciting clients and have some high-value projects on the go. Once we have some amazing results from the work, I can't wait to share these and hopefully get some nice meals paid for, courtesy of The Drum or Northern Digital Awards.
Aside from that, I'm looking to continue singing the praises of SEO to anyone who will listen.
Oh, I would also like to organise a Mario Kart evening for the team, a simple barometer for personal and professional compatibility.
Quickfire round
Who would be a dream client to work with?
Probably First 4 Figures, they're so niche and have such a high-quality product, it would be awesome to help those guys reach a wider audience. Plus, some freebies would be nice.
What is your favourite piece of stationery?
Notebook – I love a good notebook, not to toot our own horn, but the Herd notebooks are some of the best I've come across. A sturdy spine, a bookmark to keep your place, a stretchy thing to keep it closed and some lovely embroidery to top it off. I really am nerding out about this notebook more than I expected to.
Tea or coffee?
Tea for me, coffee tends to give me a headache, but I can't resist a flat white when out at a decent coffee shop.
Favourite marketing tool?
Screaming Frog. It is so versatile and always quick to get large data sets that you need, so long as you know exactly what you need.
Favourite podcast?
Sacred Symbols is a podcast I listen to on a weekly basis, keeping up to date with the games industry and the impact that wider political and economic activity can have. It isn't always that highbrow however, and at the end of the day, it is still people just geeking out about stuff they like.
For more insights from the Herd, don't forget to take a look at our Journal, and if you want to speak to Ross about his time at Herd or how to develop your own SEO strategy, drop him an email.