5 PR fails and how to avoid them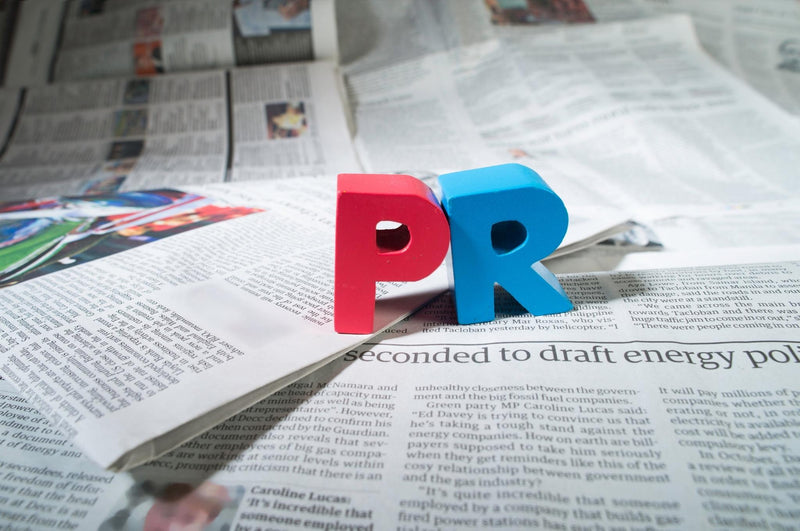 When you're in the public eye, there may be a time where you cause controversy. You can't please everyone but learning the basic dos and don'ts of marketing messaging is essential.
We've compiled a list of the latest PR missteps, dissecting what exactly went wrong and what issues they raised, so you can avoid them. 
1. Oh no, oh no, oh no, OVO!
The story
First on this list of PR fails is OVO, a leading energy manufacturer that caused an inundation of press coverage in early 2022. The content in question was a blog post delivered via email to SSE Energy Services customers (which was acquired by OVO Energy in 2020) containing ten 'useful' tips on how to save on heating bills. 
What went wrong?
From star jumps to jumpers, porridge to petting your pets, the list of advice left a sour taste in the mouths of many across Britain mainly due to the timing of the post. Whether this was a light-hearted attempt to lift spirits, it was poorly judged. 
The poor timing came as the increase in energy bills for UK customers could reach £700 by April 2022. Advising people to avoid wine and allowing natural heat to warm their home, rather than cutting the costs of household bills, was just an insensitive kick in the teeth for many.
Millions of UK households relied on food banks during the pandemic due to slashed incomes and redundancies and this is still the case for many. The saying "there's a time and a place" springs to mind as OVO Energy's content was not positively reactive, nor responsive to the current climate. 
The lessons we learned
The blog assumed that we are all able-bodied enough to perform exercise or have the time and means to "challenge the children to a hula-hoop contest", without taking into consideration the housing situations of thousands of Brits. 
When it comes to creating content around sensitive subjects, always think twice about who you may upset or offend before posting out tips and advice. In the wake of Covid-19, the impact it had on the economy and the ongoing financial worries that loom over millions; OVO only added salt to the wounds.
Know what forms of content marketing work for your brand and target audience, as one piece of bad content can do irreparable damage to your reputation. 
2. How to catch a caterpillar
The story
You'll be aware of Aldi's gimmicky marketing tactics, often targeting big supermarket chains in their TV ads and digital marketing efforts. Their message is clear, they offer shoppers cheaper substitutes that don't compromise on quality. But Marks and Spencer were not amused when they saw a doppelganger of their popular Colin the Caterpillar cake in the form of Cuthbert.
What went wrong? 
Disgruntled with Cuthbert riding on the "coat-tails" of Colin, who has been the face of M&S's partnering charity, Macmillan; M&S filed an intellectual property claim with the High Court against Aldi. 
In response to the lawsuit, Aldi's social media team were quick to let the cat(erpillar) out of the bag. Having their cake and eating it too, they began posting images of Cuthbert behind bars on Twitter, suggesting they were against caterpillar cruelty and that this all should be forgotten about.
Aldi called a truce and requested that the two brands raise money for charity, along with the sales made from other caterpillar cakes out there. A clever way to drop in the fact that Aldi was not the only one guilty of "reimagining" products from big labels. Not letting it go, M&S refused to accept Aldi's olive branch and refused to participate in charity work that would use their trademarked characters. 
The lessons we learned 
Don't be a fun sponge, retailers. Trying to take down other brands that promote core values like reliable products and responsible sourcing won't wash well with the public, especially when you're up against a clever marketing team like Aldi.
Aldi's reactive PR tactics caused their Twitter engagement to rise from 0.5% to 150% according to Locowise. M&S's social team, for the most part, chose to stay silent. Being reactive and timely is detrimental to your social media strategy, but it doesn't come without caution. 
Don't take social media marketing for granted, yes it gives you an opportunity to respond quickly to your audience, but it takes a certain art to get it right, and being a little cheeky can go a long way to improving the reputation of your brand
3. Molly Mae-de a mistake 
The story 
According to Molly-Mae Hague, Creative Director at the clothing brand, Pretty Little Thing, she has worked extremely hard to make her millions. In a recent podcast, the 22-year-old influencer reassured listeners that, "we all have the same 24 hours in the day."
This remark provoked a social media frenzy rather than inspiring the public as she hoped. 
What went wrong?
As the title suggests, "influencers" should provide a platform built on an authentic, reliable and trustworthy community. It should be safe, inclusive and supportive of all spaces in society. Molly-Mae's dialogue separated herself as an affluent entrepreneur from those that are being over-worked and underpaid. For some, it suggested that those that aren't wealthy were idle and unambitious and that being in a comfortable financial position is an option.  
The lessons we learned 
Always have a clear incentive when speaking publicly, especially if you have a large following or are using an influencer to promote your products. Consumers want to relate to the brands and ambassadors they see, so off-the-cuff comments could take your brand from hero to zero in seconds. 
In the event of a marketing or PR fail, make sure you have a crisis plan in place, especially if you are working with influencers. Everybody makes mistakes but staying silent is not an option. 
4. Peloton, gone wrong 
The story
In the 2019 ad, we saw a man gifting his wife the popular smart bike for Christmas, in a loving gesture to the busy working mum, who seems delighted to receive her gift.
Documenting her fitness journey through selfies and videos, the woman shares the home video with her husband as a "thank you", as the title suggests that a Peloton is "The Gift That Gives Back". 
What went wrong?
There was a lack of effective emotional messaging towards women and exercise. During her first Peloton vlog, the woman claimed to be "nervous" and even rolled her eyes at the thought of a 6am training session. Later shown stumbling in from work, appearing exhausted, she states she will squeeze in another workout. For some, it implied the thin female was forcefully jumping on the Peloton hype at the command of her husband and society. 
While responding to complaints, the CEO at the same time responded to the ad's supporters, causing further scrutiny. Peloton's claim that the commercial was "misinterpreted" by some, albeit supported by those who knew the story, seemed to victim-blame those who were offended by it; inferring that it wasn't their fault that people took it the wrong way.
The lessons we learned 
A marketing campaign that failed to speak to Peloton's core audience, females, cost the company $1 billion in stock value.
In response to the idea of a man gifting his wife with an exercise bike, it was regarded as sexist and body-shaming as well as generating pre-existing concerns about misogyny. As a result, the commercial showed a burnt-out woman fitting in Peloton sessions for an entire year, all to showcase her journey to her loved one. 
After claiming to be the "Netflix of fitness," we learned that brands that claim to sell happiness in their strapline should be extra cautious about their emotional marketing attempts. When it comes to successful online advertising, don't forget that first impressions matter.
Nonetheless, they got the Netflix aspect of this right, as people compared it to Black Mirror, albeit a dark and dystopian show. 
5. The Burger King blunder
The story 
On International Women's Day last year, Burger King sent out a tweet boldly stating that "Women belong in the kitchen". Apologies if you just spat out your tea, it isn't as bad as it looks. The tweet was part of a thread that aimed to raise awareness about the uneven ratio between male and female chefs. 
What went wrong?
Their mission was to promote their new culinary programme, enabling women across the UK to reach their culinary dreams, and they chose to do so through a tweet that would stop users from scrolling. Burger King intended to ignite shock, but in this case, it was for all the wrong reasons. Consequently, the message was lost. 
Individuals quickly responded to their initial tweet, with one user commenting that it was weird, but Burger King continued to support their campaign by commenting, "we think it's weird that women make up only 20% of chefs in the UK restaurant industry." 
Despite their efforts, the response was criticised for appearing sarcastic and meaningless and disregarded the complaints of women. 
The lessons we learned
When it comes to shining a light on current issues of such sensitive nature, don't use generic sexist terms as clickbait. Posting out a single tweet, with no visible context, was bound to lead to misinterpretation in the busy world of social media. Thousands of users commented, taking to the thread to share their anger at Burger King's brash attempt at gender equality, causing the rest of the thread to be lost in translation. 
Social media allows us to share short-form content, often playful and less formal, with the potential to reach a wider audience in a short space of time. However, barriers remain when it comes to tongue-in-cheek, and this comment overstepped the line. Now deleted, the remark would only have continued to cause an uproar from those it reached.  
Final thoughts
Always act with caution when it comes to public relations and allow your marketing campaign to be carefully analysed by several eyes before sharing it with your audience. Here are our key takeaways when it comes to addressing and avoiding a PR and marketing fail: 
Silence is deadly: remaining silent in the face of a PR crisis is not an option but never respond for the sake of responding.
Don't assume that every critic is causing you a crisis: before acting, assess the situation and whether it would be proactive for your company to respond. 
If you make bold claims about certain values and ethics, ensure these are genuine, and you can back these up when questioned.
Your reputation is essentially what sells, try hard to nurture this. You should always keep track of any brand mentions you receive both on social media and the web.
A crisis plan is critical for any business that is active in the media and press. It will act as a panic button and assist your employers to behave in the best conduct. 
Avoid PR and marketing fails by letting trustworthy, reputable, marketers do the heavy lifting. Having a team of creatives behind your marketing strategy will not only enhance your brand voice but help educate you and your team on the best practices within your industry.  
How can the herd help you? 
We specialise in many areas when it comes to digital marketing, PR and outreach, so we know the dos and don'ts when it comes to publishing content and advertising.
If you want to hear more about us, get in touch today and let us lead the way in growing your digital footprint.