Top takeaways from Shopify (re)unite 2020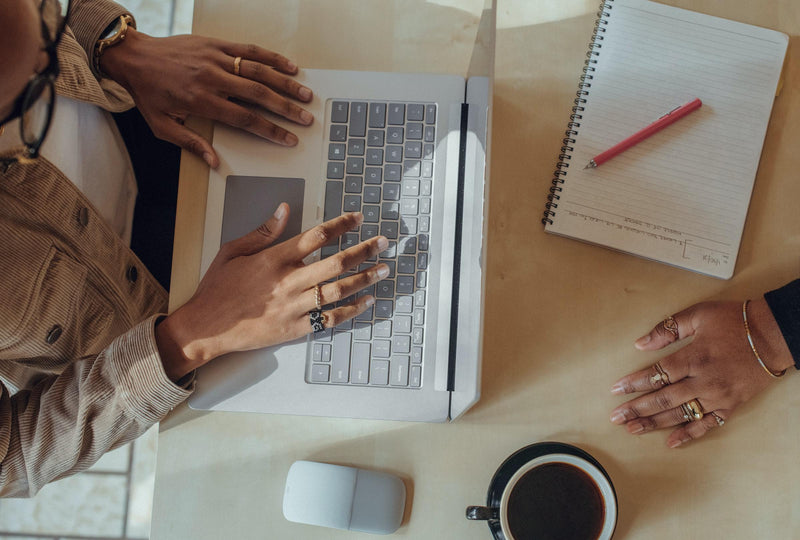 On the 20th May the Meta team tuned in to the Shopify Reunite livestream. This year's event came with added pressure – we'd been holding our breath waiting to see if any of our Reunite predictions made the previous week would come to pass.
What is "Reunite", you ask?
Shopify (re)unite is a livestream experience for Shopify merchants that see's executives and senior leaders share upcoming features and announcements on the Shopify roadmap. Don't worry if you didn't watch the livestream, we've compiled our top takeaways to share with you below:
Our comprehensive takeaways from Shopify Reunite 2020
Merchant finance & product instalments for consumers
Michelle Tampoya, Shopify Senior Product Marketing Manager had some great announcements regards Capital for merchants and Shopify instalments. Here's the low-down:
Shopify Capital
Access to capital for Shopify merchants direct from your account
Can be used to purchase inventory or invest in marketing
Can fund businesses that traditional finance houses/banks may not
Finance can be approved in as little as 48hours
Loans available (subject to your store performance) from $200 to $1million
Shopify Capital has now been extended beyond the US to include Canada and the UK
$1 billion in capital already provided for Shopify merchants to date
Instalments
Flexible way for consumers to pay which will be available in Shop Pay later this year, in the US initially
Consumers can choose to checkout with Shop Pay using instalments
Basket cost can be split into 4 equal instalments over 4 months
No interest & no additional fees for the consumer to pay using instalments
Will help to increase conversion rate by giving more options to pay at checkout
Integrated into Shop Pay (that already has 40million users worldwide), 4 x faster checkout and 2 x higher conversion rate
Interested in the latest finance updates? Let's talk Shopify
Online store changes including express themes, gift cards, tipping & multi-store domains
Agatha Krajewski, Director of Product (Online Store) at Shopify had the following juicy announcements:
Express theme for non-traditional ecommerce businesses
Allowing businesses to get up and running with an online store quickly, especially during the COVID-19 pandemic e.g. restaurants, cafés & takeaways
Express is a 1 page online store optimised for non-traditional ecommerce (1 page experience, with checkout flow)
It's centred around a mobile experience
There's less to configure making it faster to launch
It's now available to ALL merchants on all Shopify plans
Gift cards
Now available to ALL Shopify merchants on any plan (previously only available to premium plans)
Gift cards are a great way to keep cash flow coming in for merchants right now
Tipping
Tipping is available right now on ALL Shopify plans
You can enable tipping in your checkout flow
It can be set-up to work for tips, charitable donations, support for your business etc.
It's possible to isolate tips from the regular line items in a Shopify order
They can be attributed down to employees, e.g. for use in restaurant tipping for table service
Multiple store domains & cross-border sales
Language & currency settings now rolling out in ALL Shopify plans out-of-the-box
Global management of products, inventory and configurations with country specific localised domains
Allows consumers to browse and checkout with their local currency & language settings
Merchants only have to deal in their primary currency in their store
Automatic FX exchange rates for smaller merchants coming soon
Custom FX exchange / conversion rates later this year for larger merchants to set these rates
New editor experience
Version 2.0 editor experience for your entire Shopify site (similar to the existing home page editor)
Ability to add in new sections to all pages e.g. product pages, extending the default functionality
It's now going to be far easier to add features / apps on single pages, or in bulk across your store
The new editor is launching throughout the course of 2020
Other features & store customisations
Ability out-of-the-box to have subscription based models and sell through recurring purchases
Up-sells & cross-sells in your checkout flows are coming soon
Ready to implement these Online Store features? Let's talk Shopify
Retail store updates
Satish Kanwar, GM & VP of Product at Shopify shared these exciting features for brick-and-mortar stores and multi-channel retailing with Shopify:
Shopify POS update
All new Shopify POS has already launched
It has been completely re-designed & rebuilt from the ground up with point-of-sale in mind
Ability to add apps to the POS system, e.g. loyalty programmes for staff members to work with
Better staff control & administration of who can see what within POS
Kerbside pick-up to establish which retailers have stock nearby or provide local delivery
Now's a great time to try Shopify POS and upgrade your technology in-store, whilst footfall may be quieter than usual
Contactless payments across Shopify channels
Contactless checkout is available already (tap requires contactless tap & chip)
Buyers can now scan a QR code from POS to complete their transaction via online checkout – this will allow everyone to have a safe, contactless in-person transaction
No physical contact with any device – great as we come out of lockdown
Shopify tap & chip reader is rolling out across Canada and will arrive in the UK later this year
Shopify POS is completely free until October this year
Traffic driving integrations & communication with consumers
Channel integrations continue to roll-out
Google Shopping integration with free of charge product visibility in the UK by the end of 2020
Facebook Shops, a brand new integration allowing you to synchronise products direct from your Shopify store to a branded Facebook & Instagram Shop
Shopify email is now available and has already sent over 30million emails to consumers
Shopify Email is optimised for ecommerce – allowing you to pull content and products direct from your store. New templates and automation features coming soon!
Shopify ping is a free messenger product for merchants that lets you talk to consumers in real-time pre or post purchase
Ping Teams is already available on Apple iOS and will be coming to Android and the web later this year to allow all of your team to chat to customers
Ping will be bringing the functionality for internal comms within your Shopify business conversations all in one place
Shopify Shop
It's already being used by over 16million consumers
Shop provides a seamless tracking experience from a previous app call Arrive that has been rolled up with the speed of Shop Pay allowing merchants to reach customers that you already have engaged
It allows for consumers to track packages, but also re-engage with merchants who they've shopped with in the past
Shop Channels
Bringing merchants closer to their consumers with Shop Channels, a Shop merchant community
Merchants will have the ability to customise how it works for them
Shop profiles will help you grow your brand online, in-person and now on mobile
Need help with Shopify multi-channel retailing? Let's talk Shop
Back-end changes to product, inventory & order management
Lynsey Thornton, VP of UX / GM of Core Product at Shopify shared these new features that will revolutionise PIM, inventory control & order processing for all Shopify merchants:
Product information management
Product uploading has been rebuilt from the ground-up to make addition and management faster and easier in Shopify
A new 'fast add' for product addition is now available, particularly via mobile harnessing inbuilt camera on your phone
Bulk product addition is now far better
Teams can now work in collaboration on product management in 'draft mode' together
Draft state & archived state will be coming to help merchants to organise product inventory / large product sets
Templates to set the basics for products and price by measure/weight may be coming to products in the future
Order processing updates
1.1billion views of order index page in the last year alone
The order index page has been completely re-designed to allow for the quick view of important information without having to navigate in and out of products
Merchants can now work mainly from the order index page (so you don't always to go into the order details page to find information you need)
Order editing changes & improvement
A new workflow will be coming soon to process returns, including return labels, buyer notifications and then re-tracking of product back into inventory
Inventory control changes
Purchase orders have just been released to allow for ordering from suppliers, tracking and then receiving inventory
A new set of inventory reports have also been released that include costs to understand the value of your inventory at any given time
Active records of inventory will give further insight into what's selling, what you need more of etc.
A new report around gift cards has also been added to query the value of this product at any given time
We're here to help with product, inventory & order management – Let's talk Shopify
Click & collect and local delivery fulfilment options
Thea Earl, Product Marketer at Shopify was jazzed to talk to us about shipping, with new local delivery & fulfilment options for Shopify merchants including the following:
Kerbside pick-up
Local orders are up 176% for Shopify merchants over the last 6 week period
Part of the local pick-up feature is already available now (configurable in shipping settings) for all Shopify merchants with less than 20 locations
Scheduling of local pick-up is coming soon, allowing consumers to tell merchants when they'd like to collect
Consumers will soon be able to let merchants know when they've arrived outside your retail location via Ping and are ready to collect their order
Local deliveries
Local delivery functionality is currently rolling out to all merchants globally
Merchants will be able to set-up local delivery for consumers based on postcode or geographical radius from your business (configurable in shipping settings)
Consumers will be able to leave delivery notes for when their local delivery arrives
A new local delivery app that is totally free will allow you to pull all local orders and then plan and optimise routes for deliveries
Notifications for local deliveries will also be possible, e.g. "delivery on the way' or "delivery successful'
Discuss the latest click & collect and fulfilment features with Meta
Shopify fulfilment network & the new performance dashboard
Jean-Michel Lemieux, CTO at Shopify introduced us to further plans for the Shopify fulfilment network and the all new Shopify Performance Dashboard (a killer new feature), details as follows:
Shopify fulfilment network
It's been almost a year since the Shopify fulfilment network launched
Shopify's vision is to take the complexity out of fulfilment for all merchants and the ability to offer 2 day shipping across the globe
Inventory management is a big deal for merchants in terms of storage / logistics etc. – Shopify are making significant investments into solving this problem
Technology from 6 River Systems utilises collaborative robots called "Chuck' to power the fulfilment process
Branded packages and labels / inserts are all part of the Shopify fulfilment process and utilise liquid to let you customise packing slips etc. in exactly the way you want
It's a great option for merchants with 10+ orders per day and less than 2000 SKUs
Online store performance dashboard
The online store engine has been rebuilt from scratch and is being deployed right now to merchants (Shopify Plus merchants first)
Merchants are seeing between 50% to 100% improvements already in terms of theme performance on their online store load times!
The Online Store Performance Dashboard will be available for you to view very soon – think Google Search Console for Shopify
This fantastic new feature will allow shop owners to see how app installs and theme changes are impacting your stores performance over time
Struggling with Shopify performance? Let's talk
Merchant finance & Shopify Balance
Harley Finkelstein, Shopify COO dropped a final bombshell around Shopify Balance and finance for merchants. Here's the low-down:
Finance for ecommerce merchants that works
Traditional banking & financial services don't work well for ecommerce merchants who need fast and flexible for their business
Shopify are going to be providing finance to start, run and grow their business
Finance will be available for all eligible merchants on all Shopify plans
Shopify balance
Shopify Balance aims to be the best business account for independent businesses and entrepreneurs available for all merchants
It aims to give merchants the tools that are historically only available to the largest businesses in the world
Accessible from the Shopify admin area – pay bills, access your balance from product sales or apply for funding etc.
There will be no fees and you wont need to maintain a minimum balance on your account
Merchants will get access to a Shopify Card to make payments in person, online or even withdraw funds from an ATM direct from your Shopify balance
A virtual or physical Shopify Card will be available with your name and business logo on it
The new Shopify Card will have the best rewards programme available on the market to reward Shopify merchants for using their account, e.g. cashback and partner discounts
Shopify Balance will launch for early access in the US later this year for merchant on Shopify Payments!
Excited about Shopify balance? We are too – Let's talk Shop
Shopify Unite Reunite livestream recording
Catch up on the new and upcoming features announced at Reunite in the recording of the livestream.
Final thoughts
It was great to see a at least ½ of our predictions were announced at this years Shopify Reunite. We've been dreaming about these changes for a while and now we can actually start implementing these new features in our clients Shopify stores.
Are you as excited about the new Shopify feature announcements as we are? Do you need help migrating to Shopify or improving your existing theme performance? We'd love to hear from you – Let's talk Shopify.
And that's a wrap – thanks for reading.