PR trends to look out for in 2022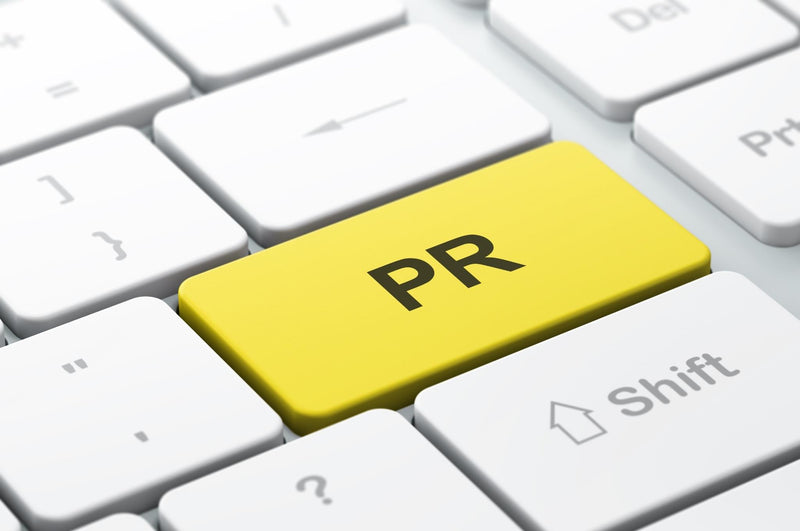 Fellow PR professionals know the importance of moulding marketing strategies to suit the revolving door of the fast-paced industry. You'll be familiar with keeping on top of PR trends and tactics, digging deeper into topics and amplifying voices in the over-crowded media… all before your morning coffee.
As we approach a new year, the demand to solve problems with fresh solutions is no less. The truth is you can never be too prepared in this game. Take the fruits of your labour and use the last twelve months to plan out your next.
Don't know where to start? Well, it's what we do best. We've been monitoring the topic closely, remaining one step ahead to give you a taste of the upcoming PR trends you have to follow in 2022.
Inclusivity will be at the core
Toxic influencers are so last year
Be transparent with data driven statements
Paid media could take priority over earned media
Inclusivity will be at the core
The demand for brands to ramp up their efforts to promote equality and diversity will only get stronger in the new year. In 2021, a DMA study found that 85% of professionals noted that their clients were more compassionate in their marketing approach due to the pandemic.
Building a community is not a new PR goal, but it stretches further than ever before. Companies will be expected to rethink their marketing strategies according to current political and social issues. Catering to the "new normal", if you like, as a result of the pandemic fall.
Like internal work policies, consumers want to feel represented, to know that a brand wishes to tend to their pain points and therefore equity and diversity needs to be a clear feature in your brand identity. It remains a challenge within the industry that brands should seek professional guidance with to ensure their true intentions are conveyed to the public.
Though authenticity is key when voicing your ethics, it is never too late to re-evaluate your core values, as we've seen from the traditional Indian jewellery brand of 96-years, Bhima. Recently sharing an advert of a trans woman on her wedding day, they wanted to break the rigid stereotypes of their industry without appropriating the cause.
They told the BBC, "We always wanted to tell a positive story, because we believe for normalising something, you have to first show that it's normal – lead by example."
Community empowerment in binary spaces is becoming normalised, of course, but it is not to be taken lightly or without caution. 55% of consumers from a Sprout Social survey vouched to boycott a brand whose stance they disagreed with.
Companies should never approach sensitive topics blind, but rather should put this "trend" at the core of what they believe in, seeking expertise to guide them in the right direction.
Toxic influencers are so last year
You've seen your fair share of pretty influencers posing with products on your social media feeds over the last 10 years and, you've struggled to pair the two together. Seemingly a quick win for marketers, excessive gifting and multiple paid partnerships can bring an abundance of advertising merits.
However, having little knowledge of who you are truly working with could have detrimental repercussions on your brand.
Since the millennials brought us woke culture, dozens of brands and products have been boycotted because of their superfluous efforts towards marketing. The invasion of social media blurs the lines between their ideas and yours. Often getting too consumed by what they see, many individuals have been hurt by an influencer scandal.
As the influencer industry grows, the novelty of working with the top names in the field, has declined. So, we're leaving that trend in 2021.
Micro-influencers and nano-influencers will be taking the bat from now on. Those with a smaller following, commonly ranging between 3,000–10,000 followers, are seen as reliable, trustworthy sources and this empathises the authenticity of the product or story you are trying to tell.
The shift in desirables when picking an authoritative voice has evolved and clients need to be up to date when it comes to executing these PR strategies. The online world can be volatile, so clients must seek professional insights when working with influencers to avoid any potential controversy.
Having someone showcase how fond they are of a product they may already love and have knowledge about, shows that they've chosen you above everybody else, but, if it's a paid partnership – don't pretend it isn't!
Do your research before you jump in to a deal with a social media star as 2021 in particular saw uproar when one set of influencers claimed they were "key workers" on ITV's This Morning. Although these things often can't be predicted, it can cause a huge loss if someone in the limelight (for the wrong reasons) supports your brand.
Be transparent with data driven statements
We'll see a rise in the want for data driven analysis in 2022, arguably due to the volume of "fake news" and clickbait spread across the media in recent years. In The Data Chief podcast, data leaders from DataRobot, Databricks and Google put it like this:
"Your creativity is the new bottleneck. And someone said, 'How do I increase my creativity?' You can talk about trust and delivering value, but you really do need to inspire people as well at the same time."
In a world where almost everything can be tracked and traced (pardon the pun) tools should be exploited to the best of their ability to gather actionable insights to tell your story. As the use of cookies is set to be scrapped by 2023, targeting your audience without knowing how to correctly, will be more conceptual, making it riskier.
The general consensus when it comes to finding and executing data analysis is that you should aim to deliver complex ideas without overcomplicating them.
Complicated right?
Weaving through new data sets when creating and pitching inspiring ideas is a great opportunity for you to allow your creativity to shine through your next piece of hero content. That's what PR pros do best! Just don't try to solve a multitude of problems at once, focus on one clear outset and follow it up with factual evidence.
Paid media could take priority over earned media
Now don't rush to change your job title, as both mediums remain equally important in the marketing industry. However, summarising the above, brings us nicely to our final point. The importance of paid media should be considered along with organic advertising.
Targeting a specific audience, tailoring your messaging to give them exactly what they need cuts out the middleman of traditional PR where you can often put all your eggs in one basket. By speaking directly to those that share your beliefs, paid media is an effective way to boost your brand message by ensuring it gets in front of the right audience, at the exact time they are actively seeking services similar to yours.
In such a competitive industry, targeting your audience in this way ensures that your message is sent directly to those that are looking for it. Research shows that talking directly to your audience through assessing their pain points is the way to go for 2022.
"Using emotions in content marketing can lead to a competitive advantage and increased brand equity." So, knowing how to do this effectively is paramount to any paid media.
The bottom line? It is all about building relationships with your clients and their consumers. By nurturing your audiences, personas and using data tools, you should continue to work closely with other mediums to get your clients noticed.
Take a look into our paid search services and pick up the phone today to discover more on how we can integrate this strategy, seamlessly.
Final thoughts
Brands stand up to the current climate issues when shaping their marketing strategies in the new year. Though this can be a risky temperament for any business to try and tackle alone, it's what 70% of customers want to see more of.
The idea of bringing notions to life through storytelling is not a new concept. The first instance of this activity goes way back to 300 BC, where people would share visions and community news through drawings carved on pottery and plaques.
This method of storytelling was, and still is paramount to spreading insightful news, anchoring people to take action from what they see and hear.
Modern day methods are arguably more reactive however, as a witty tweet or media response has the potential of reaching millions in a matter of moments.
Perhaps not the case for a hand-carved image.
How can the herd help you?
We are online experts with decades of experience creating transformational online stories for our partners, and our herd is ready to help your business! From website development and email marketing to SEO, content marketing and paid search, get in touch with us to grow your digital footprint.
To learn more on what the SEO market has in store for you next year, check out our SEO trends and content marketing trends to look out for in 2022.