How are digital marketers reacting to the Coronavirus?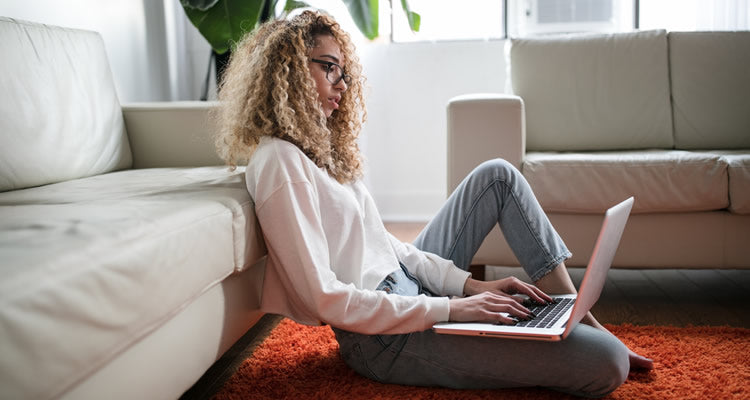 Find out what our digital marketing lead, Becky has to say about the different way's the industry has learnt to adapt during the pandemic. Discover unique marketing efforts and see what lessons you can put in to practice for the future.
With everyone stuck indoors, brands are scrambling to figure out how to recreate experiences online and trying to work out how to adapt to different types of digital experiences.
Marketing is going digital faster than ever before and all industries are having to make agile decisions to stay in the game.
It's interesting to see which brands will divide and conquer throughout the pandemic and which brands will unfortunately crumble. We've seen the likes of Wetherspoons and Sports Direct getting hit with heavy criticism while other brands are succeeding, most of the time because they decided to serve rather than sell.
Check out the brands below and see how they've had to adapt during the pandemic. Let's see what lessons we can take from this experience and hit the ground running once this is all over!
Jamie Oliver films his new Channel 4 show from home
Many different news outlets and TV shows have all had to adapt and overcome new challenges over the past few months.
No one more so than the naked chef himself, Jamie Oliver.
While the first week was filmed in the studio, once isolation was enforced, the celebrity chef had to get creative and film his cooking series 'Keep Cooking and Carry On' from his home in Essex with a little help from his wife, Jools.
Jamie has had to adapt his show quickly and managed to turn around a three-month job in just three days.
He's had to learn about how to make the most of the situation, learning about getting the best lighting, sounds and backdrops - all from his homemade studio with no crew.
The Grand National goes virtual
The world's most famous horse race, The Grand National hosted at Aintree Racecourse had to be cancelled this year. So instead, the racing went virtual.
The race featured horses that would have run in the real event. Their details were fed into a computer simulation that determined the probability of their potential finishing positions based on form and past performance.
People were still allowed to place a bet and the bookies made the generous decision to allow all proceeds to go to NHS Charities Together.
Chris Martin livestreams on Instagram
Since Boris Johnson announced the ban on social gatherings including advice to avoid pubs, clubs, theatres and other social venues, musicians have had their performances cancelled all over the world.
A-list artists have had to take their creative skills one step further to find alternative ways to entertain fans.
Our smartphones are more than capable of generating high-definition videos, which is why many musicians have been heading online to livestream performances.
In times like these, music can help bring our community together and provide a level of comfort, allowing fans to enjoy their favourite tracks whilst dancing around their living room.
Back in March, Chris Martin took to Instagram Live to play some of Coldplay's classic tracks, racking up a whopping 1.5million views.
Burberry is making hospital gowns and masks
During these difficult times, people have a lot more to worry about, the last thing on their minds will be purchasing high-end luxury goods.
Many luxury retailers understand this and have started to use their skills differently.
Fashion house, Burberry are doing their bit by making hospital gowns and masks for the NHS.
Using their Yorkshire factory, well-known for producing the brands famous trench coats, the designer label aims to create more than 100,000 face masks for hospitals across the UK.
McDonalds are sharing their recipes
Fast food chain McDonalds announced on Monday 23rd March that they were closing all UK restaurants to adhere to the new rules.
In America, they relayed the social distancing message by redesigning the logo and now they have stepped up their marketing once more by sharing their recipes via social media.
If you've been missing your McDonalds breakfasts, you can now enjoy the same recipe in your own kitchen as the brand has revealed their Sausage and Egg McMuffin recipe.
It may not be as good as the real thing, but it's the best way to keep your McDonalds cravings at bay for the time being.
What lessons can we bring to the surface post-pandemic?
The biggest lesson we can learn from all this is how quickly you can react and use these learnings to stay reactive in the future. Don't get bogged down with excuses, there are ways to make things happen, even on a shoestring budget.
Now, if you are on a shoestring budget, Smartphones can be your best friend. Nowadays, our incredible handheld devices can do just about anything. Use this to your advantage and play around with photography and videos.
Content is still king, it's just about the way you use it. Think about emotional goals when creating your brands content. Branded content shouldn't always be about your brand. Producing less product-oriented content is more likely to educate or entertain your audience which can encourage repeat visitors.
If environmental factors do affect your audience, then think about ways you can help serve rather than sell. We've seen this work well with a florist that allowed their email subscribers to opt out if they didn't want to receive Mother's Day content. If your audience knows that you care and you aren't just about the business, then they are more likely to return and become loyal customers in the future.
The digital space is a wonderful thing and the possibilities are endless. If brands can turn things around this fast, look what you'll be able to do with a little more resource.
If you need help with your marketing efforts throughout this difficult time get in touch with our digital marketing team and see what insights and recommendations they can provide.