Managing Paid Search campaigns through COVID-19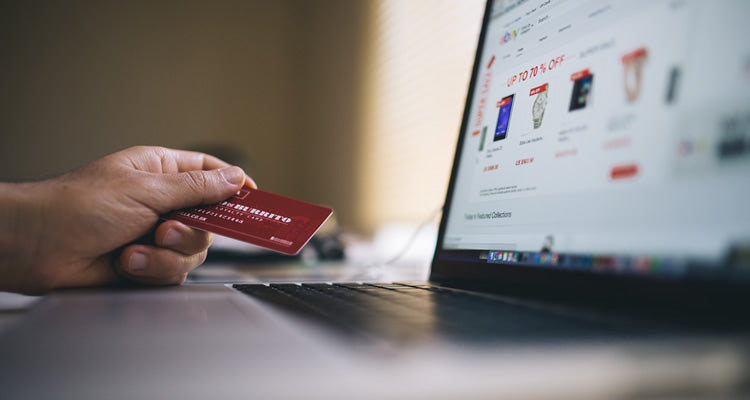 Rightly or wrongly, companies are reigning in their media spend due to the current uncertainty. It has been reported that even Google have had to halve their marketing budget to weather the economic uncertainty of the second half of 2020.
Many of our clients at Meta are seeing a boom in sales and are trying to keep up with unprecedented demand, selling out of their top lines and even seeing weekly turnover exceed what they'd typically expect in month. With so many of their competitors turning off paid search, a bit of creative thinking and effective account management has made it possible to compete against larger brands with bigger budgets.
Review your digital strategy & paid search campaigns
Re-examining your digital marketing strategy might seem like a daunting task right now, with the other stresses COVID-19 has thrown our way. If you can look beyond this, now is the perfect time to adapt your paid search campaigns to really make them work harder for you.
Request a Paid Search Review from our Experts
Take a look at our top tips below to squeeze more from your paid search media spend:
Ensure your Campaigns and ad groups reflect stock levels
Whether you are struggling with suppliers or have simply got to the end-of-line with some of your stock, if it's not available right now and you are unsure of when you will be able to source more inventory, then turn your adverts off. The last thing you want are angry customers who've placed orders that you can't fulfil.
For further information on inventory management in a crisis, read our advice on 'out of stock' SEO for ecommerce.
Do your delivery messages still apply?
If your business has brick-and-mortar locations that have closed due to social distancing restrictions, ensure any click-and-collect services are suspended where relevant. Many platforms relay this option in their shopping ads so make sure you review these as well as the messaging in your standard text ads.
Delivery timescales may have changed – this may be something that is likely beyond your control, so ensure you have regular updates with your courier(s). If you're unable to offer next day delivery, then remove this message from your ads. If delivery is taking longer than usual, don't forget to change your delivery settings in Google Merchant Center for Google Shopping.
Don't be afraid to update customers on their order progress if it's going to take a little longer for items to arrive. They will appreciate your honesty.
Consider your tone of voice
It's impossible to please everyone all the time – we can't live in fear of what we're going to say on the off chance that someone's offended. That said, we can be more mindful of current events and how people are feeling (we're all in it together).
Review your tone of voice, particularly for any marketing communications such as paid ads. We are not saying compromise your brand voice, but people are sensitive in a crisis and we should all be respectful of this.
Change your ad copy
You should always be testing ad copy to get the best return on investment, but now is the time to be looking at re-assuring your customers. We're not saying you have to mention COVID-19 in your ad copy (acknowledging events affecting order processing on your website is a good idea).
Highlighting your USP's is incredibly important to many people right now and could make all the difference. Whether that's free delivery or sharing that you have ample stock to fulfil orders – this will instil buyer confidence and assure customers that you are not just trying to cash in on the pandemic.
Check your ad extensions
Ad extensions are often overlooked. They seem almost hidden away in Google Ads settings and can sometimes get lost. When working well, they can really help highlight additional information about your business and could be deciding factor of a conversion.
If you are running call extensions you will need to think about if there is someone available to answer the phone. Many businesses have had a reduction in their staffing levels due to COVID-19. If your business can operate without receiving inbound calls, you may want to consider turning the call extension off. If you have schedules on call extensions that reflect your business hours and these have changed, don't forget to adjust your schedule for this extension too.
If you're utilising sitelinks that link to products rather than categories, don't forget to ensure any products that are out of stock are not advertised in sitelinks.
Your USP's may have changed – make sure that any updates to things like delivery USPs are reflected in your call-out extensions and structured snippets.
If you've had to review your pricing structure, make sure any changes are reflected in your price extensions.
Paid search extension woes? Let's talk
Reviews – turn that negative into a positive
Okay, so reviews aren't 'solely exclusive' to paid search, but many advertisers have seller rating ad extensions automatically implemented within their accounts. This is a great way to highlight the quality of your services and of course you need to have met a range of criteria including an average of 3.5 more stars for text ads (for shopping your seller ratings can show if the average is less than this).
There's plenty of research out there that shows we all have a negativity bias. This is our tendency to register and dwell on negative events rather than positive. This psychological human trait can have long lasting and sometimes detrimental effects on your business. Even if you read 100 positive reviews, the one that sticks in your mind will always be the negative one.
It's impossible to prevent negative reviews – you can't please everyone all the time! What you can do is deal with any negative sentiment quickly and effectively. In an ideal world, this would mean that everyone walks away happy, but we know this is easier said than done. What is important is that you are seen to be responding to the situation.
It may be hard or even seem unfair but try to take a 'customer is always right' approach and offer an apology. Try to resolve issues 'offline', rather than under the public microscope. If you've resolved an issue, don't be afraid to ask the customer to reconsider their review and adjust their rating of your business / product / service.
Optimise your keywords
Depending on your paid search budget, the keywords you use may be broad and quite generic. Maybe you target people at the beginning of the purchase funnel and see a good ROI.
If you're looking to tighten the marketing purse strings, you may want to consider being more restrictive and focusing purely on people who are showing a specific intent to purchase.
Don't forget to review your negative keywords and where applicable exclude COVID-19 related keywords.
Use tools like Google Trends to see which search terms are seeing a surge and which are declining.
Use the right remarketing audiences
Sales cycles vary depending on industry and product and many people will be seeing an increased lead length during the current climate. It is important to remember to have the correct audiences in place for your business goals.
Use Google Analytics to review the best converting in-market audiences and ensure you have the right audiences set up for those people who may have already visited your site.
Review your paid search budgets
Take time to review what you are spending and where. It may be worth re-assigning your budgets to items or services that are more relevant during the COVID-19 outbreak.
If you pause any campaigns, is there potential to reassign media spend to areas that give a better ROI?
Make your ad schedule work for you
Are you showing your adverts all day, every day? if so, you should probably take a moment to review your ad schedule. If historical data shows that your ads do not convert on a Tuesday after 3pm, you should consider reducing bids or turn off ads entirely at these times.
Not only will this allow you to save money to invest in times of day that are more likely to convert, it can also relieve pressure as you're not monitoring ad accounts during non-essential time periods.
Show your ads in the areas where there's demand for your products & services
When was the last time you looked at your location targeting? Review your ROI by user location and use bid adjustments to improve efficiency on a per location basis.
Final thoughts
You may be seeing a lot of data that doesn't form part of your normal sales trends – don't panic, you're not alone. It's OK to ask for help.
There's no better time to review your paid search strategy. Get in touch with our digital marketing team to chat through what you can do right now to improve your paid search campaigns.