List your eCommerce inventory on Google Surfaces for FREE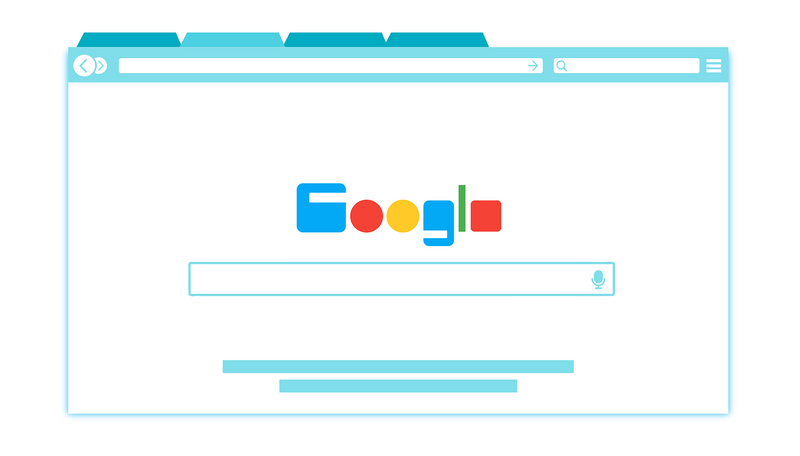 Google recently announced you can now to list ecommerce products on their Surfaces for free, but what does this mean and how does it work? Let's jump in.
What are Surfaces across Google?
Google Surfaces relates to the different services they operate including the Google Shopping tab, Google Search, Google Images, Google Maps and Google Lens.
Policies and data eligibility to show your products across Surfaces on Google
To show your products through free listings there are various data requirements and policies that need to be met including:
CSAI and paedophilia
Personally identifiable information
Spam
Malware and phishing
Legal requirements
Unsupported organic shopping content
Recalled products
In addition to these policies to show products on surfaces across Google you must also meet one of the following criteria:
Use Structured data - for those using structured data mark-up on their website, products will be automatically shown on surfaces across Google. (It is possible to opt out)
Feed Submission - you can participate if you already submit a feed to Google Merchant Center by selecting the program within Merchant Center
Enhanced Shopping Listings (currently US only)
In order to qualify for enhanced listings in the Google Shopping tab you need to follow Google Shopping ads policies in addition to those we have already mentioned above. These include:
Prohibited content - content that cannot be promoted through the Google Network
Prohibited practices - what you cannot do
Restricted content - limitations on certain content that can be advertised
Editorial & technical requirements - standards expected of your ads and website
The quality of the data you provide and your Google Merchant Center account status will also affect your eligibility for the programme. Linking your account with a third-party platform such as one that promotes or sells your products across Google or opting into the Google Customer Reviews programme can also influence your eligibility.
Data feed requirements for Surfaces across Google
It's worth noting that if you submit a feed via Google Merchant Center and opt out of participating on Surfaces across the Google program, Google could potentially still use certain information such as titles and images.
If you've previously submitted feeds to Google Merchant Center, your products may already be showing in unpaid product results on Surfaces across Google. If you want to remove them, you can remove a feed from selected destinations by either:
Logging in to your Merchant Center account, selecting products in the navigation menu and then clicking feeds and selecting the feed you wish to edit. Deselect any destinations you wish to exclude, OR
Use the excluded destination attribute within your product feed
Need help with Google Merchant Center? Let's talk
Standard listing feed attribute requirements for surfaces across Google
There's a minimum of 5 required attributes for standard listings on surfaces across Google as follows:
id [id]
title [title]
link [link]
image_link [image_link]
price [price]
Our advice is to cover as many of the attributes as possible – this will help with data quality and give your products the best chance to be shown for more relevant searches.
Google also recommend that you should use the availability attribute [availability] to ensure that your products are eligible for all search results on Surfaces across Google.
Enhanced listing feed requirements (currently US only)
In addition to those mentioned in the standard listing feed requirements, the following data attributes should be included in your feed if you wish to participate in enhanced listings:
Required for all products

description [description]
availability [availability]

When assigned by manufacturer

brand [brand]
gtin [gtin]
mpn [mpn] – if not assigned a GTIN

Used & refurbished products only
Clothing & accessory requirements

color [color]
size [size]
age_group [age_group]
gender [gender]

Multipacks & Bundles

multipack [multipack]
is_bundle [is_bundle]

Shipping & Tax

shipping [shipping] – needed if you wish to override delivery settings in Google Merchant Center
tax [tax] – tax submission is only required for selling in the US and when you need to override any tax settings from your Google Merchant Center

Products with variants

item_group_id [item_group_id]
Product optimisation
To successfully submit your products you need to ensure that you meet the best practices set out by Google.
Using the correct and optimised product titles, descriptions, images and other information will not only help with your free listing on Surfaces across Google, it will also be of benefit for SEO and paid search visibility. The more complete and accurate your information, the easier it should be for people to find your products.
Need help optimising for Google Shopping? Let's talk
How do I create a Google Merchant Center feed from my Shopify store?
There are many apps in the Shopify App Store that have been designed to help you create and submit a feed to Google Merchant Center.
Our Shopify Experts would recommend one of the following apps depending on feed size and complexity:
Google Shopping by Shopify – this is a free app by Shopify. It's basic features are enough to manage smaller feeds, although editing attribute information in bulk does take a lot longer to complete if you're not familiar with feed management
Feed for Google Shopping by Simprosys InfoMedia – we have found this app easy to install and navigate. It's great to edit products in bulk quickly and it offers other feed solutions for Facebook. This is a paid for app starting from $4.99/month, but it does offer a 21-day free trial
How do I know that Surfaces across Google is activated in my Merchant Center?
Log in to your Google Merchant Center and navigate to the overview panel. In the center of the screen you should see the overview of the products submitted to surfaces for Google.
If you want to address any problems such as disapproved items, click on the diagnostics tab – this will tell you what the issue is.
Talk to our Shopify Performance Experts about Google Surfaces
If you can't see this or wish to change settings, click on the spanner in the top menu and in the left-hand side of the menu (under tools) select 'Surfaces across Google'.
To cancel participation in the program, select the arrow to the right of Surfaces across Google and then select 'cancel programme'.
Final thoughts
If you're looking for additional visibility for your ecommerce products, Google Surfaces are a great place to start but can be a bit overwhelming – don't worry we're here to help.
Contact our Paid Search Team at Meta to discuss setting up Google Surfaces with your Shopify store.