Data privacy: how it's impacting your marketing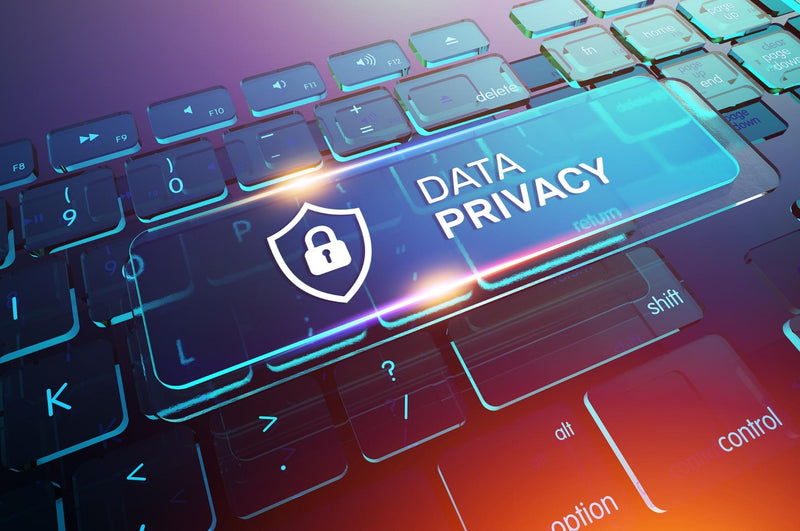 Data privacy whilst browsing the web has been a hot topic for several years. Between GDPR in 2018, iOS 14 updates and Google's recent announcement around the use of third party cookies in Chrome, it's becoming increasingly challenging to target the right user at the right time and measure campaign results from beginning to end.
We're going to run-through the key differences between first and third party data, and what changes are being made in the industry for the transition into cookie-less browsing & advertising.
What is first party data?
First party data is the information you have collated directly from your customers and website visitors. Examples of first party data include:
A user's activity on your website
Purchase history
Social media profiles
Email engagement
Demographics
This level of data has always been high value for a business, but with the removal of third party cookies from Chrome, your first party data has become even more premium with it soon being the most consistent way to deliver a more personalised experience for engaged users on your site or through ad platforms.
Some common examples of first party data collection include encouraging users to sign up to your newsletter for a first time discount, or allowing user accounts for customers to sign in and keep track of their orders. Using your first party data in your marketing campaigns is the most accurate method of providing a personalised experience.
What are third party cookies?
Third party cookies are generated from a source externally from the website or domain you are currently visiting, whereas a first party cookie comes directly from the site owner. Third party cookies can collect data about online interests based on past websites visited and previous purchases, allowing advertisers to target users with personalised ads based on these interests.
There have been growing concerns over the privacy of third party cookies, particularly around the amount of control and transparency a user has over these cookies whilst surfing the web. Many web browsers already block third-party cookies, including Safari and Firefox. With the increasing demand for privacy first solutions, Google have now followed suit and have announced Chrome will not use third-party cookies by the end of 2023. So why is this any different?
Google's browser holds the largest market share, with approximately 65% of users choosing to use Chrome. With this being the case, their phase out naturally has the largest impact when it comes to advertisement targeting and measurement. Google has already announced new and upcoming features to assist with data tracking and conversion measurement.
Google Topics API
The Topics API is effectively a replacement for third-party cookies, assigning users a set of up to three interests based on recently browsed websites. An example of an interest could be "Food & Drink". The caveat is, only one of your three assigned topics will be sent to the web domain you are visiting for ads to be served.
This way, information is limited and makes the user more anonymous, as instead of every site you visit knowing all of your recent interests through third-party cookies, each site only knows a maximum of 1.
Each topic you are assigned is only stored for a maximum of 3 weeks, at which point it will be deleted. Users (and even websites) can choose to opt out of Topics at any time and can also remove any topics they've been assigned.
The likelihood is that the topics available in the Google Topics API will replace the current targeting options you see in AdWords for advertisers when looking at in-market and affinity audiences during campaign setup.
My Ads Center
Google's "My Ad Center" was included in their latest update regarding users having more control over their personal ads experience as they browse online. From this hub, you'll have more control over:
Seeing more or less of particular topics
Seeing more or less of particular brands
Limiting visibility of potentially sensitive topics
The use of personalisation in ads you see, including age
Once it is rolled out, the My Ads Center can be accessed at any time for you to update your personal preferences. Not only this, but users will be able to make changes directly through an ad. Alongside options to like, block, or report an ad, the controls to see more or less of related topics and even the brand the ad originates from will be visible.
Google Consent Mode
If a user declines any kind of tracking, this naturally makes the customer journey harder for a business to track from start to finish.
Consent Mode is Google's new feature which allows websites to change how their Google tags for AdWords and Analytics behave based on a website visitors consent status.
Depending on the user's choices when accepting or declining certain cookies upon visiting your site, your Google site tags will dynamically adapt and only track cookies based on the user's consent choices. Where consent has not been given for any circumstance, "cookieless pings" will be sent to show that a conversion event has occurred, but it has remained anonymous and will not be tracked back to a specific ad engagement in reporting.
So where you can't track a conversion back to a specific engagement, how do we ensure we can still see these conversions as part of our reporting?
Consent Mode Modelling
Consent Mode Modelling is going to help fill the gaps where a user has not consented to both ads and analytics cookies, leaving you without a full picture in terms of where a user's previous engagement with ads has led to a conversion.
Through the modelling, Google will begin to understand the relationship between users who have expressed consent and those who haven't, using the data gathered from consented users to be able to attribute a conversion path.
Through a mix of using observable data from consented users, historical trends, and machine learning, Consent Mode Modelling will still be able to attribute a conversion path whilst respecting a user's privacy choices.
Google has advised that the conversion modelling will be more accurate when used in conjunction with Consent Mode on your site tags.
GA4
GA4 is being introduced to make overall measurement more accurate and reliable, without the reliance on cookies. Similar to Consent Mode modelling for Google Ads, GA4 will use machine learning and historical trends to fill the gaps in data where users have not consented to tracking.
GA4 also has a focus on event-based tracking, with the Enhanced Measurement option making it easier to implement tracking for site search, video engagement, scroll events and more. This extra information can you give you valuable insight into how users behave on your website.
Google has announced they are sunsetting Universal Analytics (UA), the current standard reporting platform, from July 1st 2023. This has made it essential that all businesses move to GA4 before this date, as UA will no longer process any data.
Naturally, there's a lot to take in when it comes to recent data privacy updates, and we are likely to hear further news before Chrome removes the third party cookie in 2023. In the meantime, we would advise you to:
Review your first party data collection strategy and how you are using it.
Review campaigns currently utilising third party data/cookies and consider your alternatives.
Keep up to date with further news on the Google Topics API & Consent Mode and plan accordingly.
Prepare for the transition from Universal Analytics to GA4 before the sunset data (July 1st 2023).
If you'd like further support in preparing for upcoming changes in data privacy and utilising your most accurate data, don't hesitate to get in touch with Herd who can assist every step of the way – our paid search experts are ready to help.