5 takeaways from Brighton SEO 2017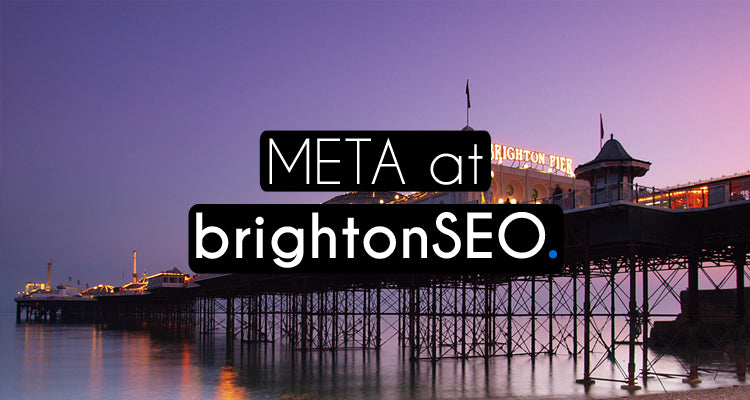 On the 7th April, Gareth and Ash (along with hundreds of other SEOs!) attended Brighton SEO 2017 at The Brighton Centre.
What is "Brighton SEO", you ask?
It's a one-day event that gives SEOs and marketing professionals the chance to meet, learn and do their jobs a little better. This years multi track day saw topics ranging from the Future of Search, Link Building, Search Quality & Trust to International SEO. We've compiled our top takeaways from the tracks we attended - find out more below.
1) Don't strive for perfection immediately – focus on a minimum viable product (MVP)
It can often be hard selling in a new website feature to management or clients. Sam Auchterlonie of Skyscanner shares her reasoning on why you don't have to settle for perfection immediately:
You should release features to users with as little functionality as you can get away with to gather feedback. This will help you build a business case for further development, which costs time and money.
What is a minimum viable product?
A product or feature with just enough features to gather validated learnings for further development or to build a business case.
2) The implications of living in real-time Penguin world
Christoph C. Cemper from LinkResearchTools shares his thoughts on real-time Penguin, the Google algorithm that targets poor-quality links:
For nearly 5 years Google Penguin was aimed at penalising an entire website if it appeared to be trying to manipulate organic rankings through links. Today, the algorithm is able to determine whether or not links to a specific section of a website are poor-quality and penalise just that area. This can make it much more difficult to spot a penalty against your website as you may only see a small drop in organic visibility or traffic.
What does this mean?
It's more important than ever to ensure you have a clean backlink profile. This means you should be auditing the links to your website and ensuring your disavow file is up-to-date.
3) Treat Bloggers how you'd like to be treated
Being a blogger herself, Samantha Charles from Float Digital shared some interesting insight on how treat bloggers and ways to get links without buying them!
Why not try the following ways of thinking differently when it comes to approaching bloggers:
Source bloggers with press pages and create content about them on your blog
Incentivise bloggers with extra content for their site instead of cash
Offer advice or resources and support bloggers to improve their websites (most are not technical gurus or SEOs)
Create an ego-bait infographic
Promote their content on your brand social channels or company newsletter
Play nice when it comes to outreach
4) How to rank in quick-answer boxes
Adrian Phipps from 3four reminds us that the most important thing to think about in SEO is user intent. In order to rank for quick-answers in Google, think about the who, what, when, where and how - there's no one-size-fits-all approach.
Remember, to stand a chance of capturing a quick-answer result, you'll need to get the basics right and already rank on page one of Google for best results.
5) Links & rankings: The story in the data
We all know that building a brand is important and Tom Capper from Distilled took us through the story of just how important brands are when it comes to page one results!
Google no longer needs to approximate popularity - Google is a browser, an ISP, and a search engine, meaning it has real data on user behaviour. Does that mean the end of links as a ranking signal? Not exactly - find out more in Tom's comprehensive slide deck below.