Raising awareness of workplace stress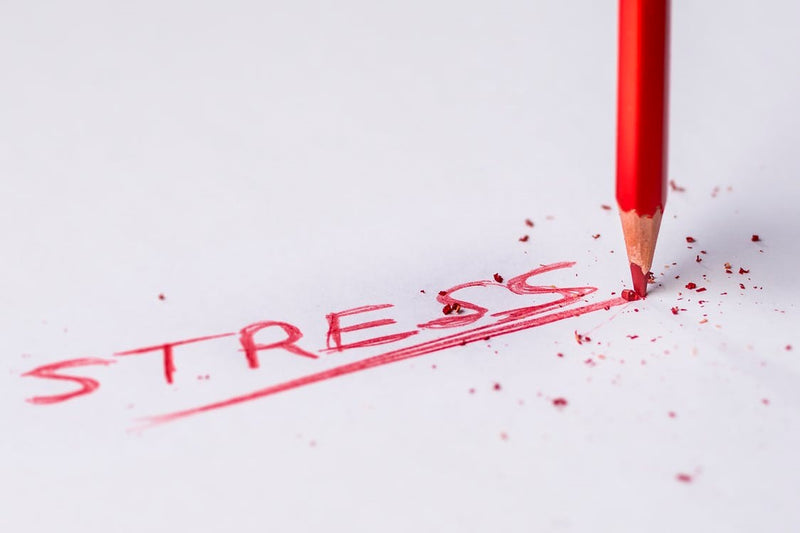 In the UK, the first Wednesday in November each year is National Stress Awareness Day. Stress affects us all at some point in our lives – it's normal. But becoming overwhelmed with stress can hit hard, affecting mental health and even putting a strain on life at work.
Work-related stress occurs when we struggle to deal with certain pressures and demands in the workplace. These demands could be because of high workloads, pressures from looming deadlines, and a lack of support.
Encouraging our employees to siesta their stress away
Being stressed can affect productivity levels, organisational skills and our quality of work. It can also put a strain on your immune system which, in turn, leads to more sick days. An astonishing 15.4 million workdays are lost due to work-related stress, depression and anxiety, contributing to a loss of £5.2 billion to UK workforces.
Employers should all acknowledge Stress Awareness Day and use it as an opportunity to start conversations around mental health and wellbeing. By starting these conversations, it can instantly take the weight off a stressed individual while also giving insight into the issues being faced. Measures can then be put in place to rectify these issues and make positive changes to minimise stress at work.
Understanding when we are stressed
Everyone experiences stress in different ways, depending on the situation. Stress can affect us both emotionally and physically and it can influence the way you behave. Some people may be able to tell they're stressed, whereas some people may not realise. It's important to know the signs of stress to try to get those feelings under control.
Symptoms of stress include:
Feeling uninterested
Feeling neglected
Getting irritable
Experiencing low energy
Struggling to sleep
Worrying constantly
You may also experience frequent colds and infections, as well as aches and pains throughout the body as stress takes a hit on your immune system.
Improving workplace wellness
As an employer, Meta must ensure staff feel well enough both physically and mentally so that they can work to the best of their ability. With more and more employers promoting workplace wellness, we decided to team up with our client Sumo Sleep, specialists in weighted blankets to find out how their products can have a positive impact on businesses across the UK.
So, what are weighted blankets?
Weighted blankets provide a form of deep pressure therapy that can be used for the management of anxiety, stress and sleep health.
The four main benefits of a weighted blanket include:
Deeper, longer sleep by minimising body movements
Reduced stress and anxiety by aiding the release of oxytocin
Self-soothed health conditions by increasing levels of serotonin
Improved mood by triggering feel-good hormones
Abeer Iqbal, founder of Sumo Sleep, was keen to send the team at Meta some weighted blankets to support our employee's health and wellbeing. Sleep is important for our bodies and minds to repair, and even more so for people who suffer from stress and anxiety.
With other companies adopting wellness strategies such as nap pods, we wanted to dive deeper into the benefits of naps and find out how we can use Abeer's Sumo Sleep blankets in the office. We found that taking a short nap can have lots of benefits and can make you feel more refreshed for the afternoon. Adding a weighted blanket in to the mix can help put your mind at ease, taking a well-deserved break away from the computer screen.
Our apprentice Chloe said:I love my new weighted blanket; I think it's great. I'm always using a blanket on my lunch break so why not have the added health benefits of a weighted one. I've tested it both at home and here in the office and I don't know why we didn't get one sooner! I took it home to test on Sunday night and felt really refreshed on Monday morning - I ended up having the most productive Monday ever!
Stay tuned over the next few months and we'll keep you updated on how we have improved the sleep hygiene of our employees.
Has your business ever considered short naps in their office? We'd love to know what strategies other agencies are adopting. You can find out more about what life is like here at Meta by reading our blog post here.