Northern Digital Awards finalists!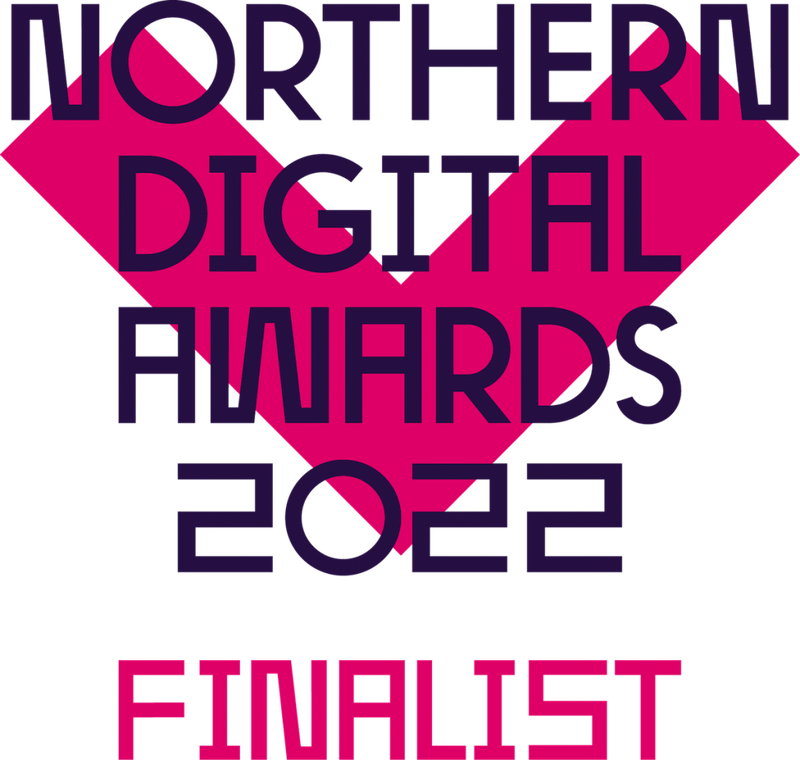 Our herd are celebrating the end of a successful year on a high after hearing that we've made the finals of the Northern Digital awards 2022 for another of our outstanding Shopify Plus eCommerce site developments. 
This year marks the 8th Northern Digital awards which celebrate exceptional agencies, teams, campaigns and talent across a wide variety of categories. As a leading Yorkshire Shopify performance agency, we were keen to showcase one of our outstanding Shopify Plus website developments which is now enjoying record results, with great potential for future growth.
Best Website Finalists
Dozens of brands and agencies competed across 28 categories this year. We are excited and proud to share that in collaboration with consultancy agency Customer First Digital, our submission for our partner Face the Future cosmeceutical company entitled "Transforming to a Customer First eCommerce site" has been shortlisted alongside just 3 other websites for: 
🖥️ Best eCommerce Website of the year - Meta, Customer First Digital & Face the Future 
View the full shortlist
Partner feedback
"Like many other business', the last 16 months has been challenging; we had to adapt quickly to the changing consumer and digital landscape. The investments and partnerships we have made have helped to transform us to a digital first business, with growth well beyond our expectations.
Our clear roadmap for continuous change, places customer requirements at the centre of all our decisions."
Paul Thompson, Owner, Face the Future
"We have been a successful eCommerce company for over 10 years, however after managing everything in-house with limited resources, we knew we needed to get an experienced development company on board to help us achieve our goals. Due to the size and scope of our project (moving from PrestaShop to Shopify Plus), we needed a development company who shared our vision, and Meta certainty did. Tim, Gareth and the team have been exceptional throughout, and the results have already shown the benefit for moving to Shopify Plus. In just 4 weeks since launch we have seen a tremendous increase in revenue. Thank you for your patience with us throughout the project and for creating a great site!"
Mark Till, Head of Ecommerce, Face the Future
Why we entered
Following a successful launch of a bespoke Shopify Plus eCommerce build, and ongoing marketing support, Face the Future are exceeding sales forecasts and enjoying outstanding year on year growth, bucking the trend in a sector which shrank by -41% during the pandemic. 
FTF have future proofed their business with an exceptional build and continue to invest to ensure that their eCommerce site delivers to both existing and new customers, and the results clearly demonstrate that they are in great shape for future growth.
Read more about this project in our Face the Future Case Study
Final thoughts
We are super proud of the amazing work our talented team of Shopify Developers are producing to design and craft bespoke Shopify websites, driving unrivalled results for our partners. 
This is why we're known in Yorkshire and beyond for #GrowingShopifyGiants and have our eyes firmly fixed on the prize of becoming the best agency in the UK. 
We can't wait for the award ceremony in March and would like to wish all other finalists the best of luck!