The evolution of influencer marketing since the pandemic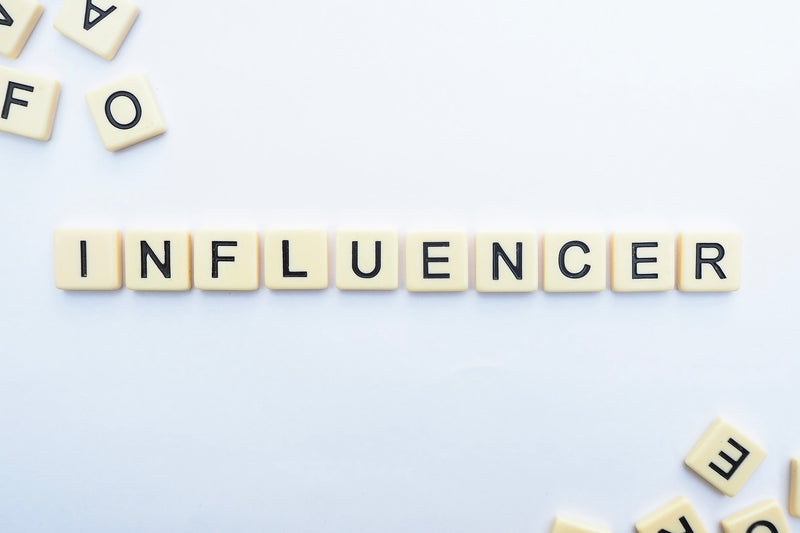 Influencer marketing in recent years has always been a powerful way to grow and engage with audiences, but when Covid-19 hit in 2020 forcing the whole world to go into a global lockdown, the restrictions associated with the pandemic forcing all commercial shops to shut down acted as a catalyst for the need of eCommerce and digital influencers. We even saw an increase in the dependence on social media for brands when targeting potential customers, and consumers when making informed purchasing decisions.
As a result, this enabled influencer marketing to strive as a consequence of uncertainty, whilst others were suffering. Influencers were benefiting from reporting even higher engagement levels and seeing an increase in the number of their followers.
Influencers took on a whole new level of significance for brands, as we saw a 72% increase in #ad content from influencers, where the growing trend of online shopping and reliance on influencers making product recommendations is predicted to have permanently changed consumers' buyer behaviour, both now, and in the near future.
This article is going to provide an overview for gaining a better understanding of the importance of brands using influencer marketing in future years for their campaigns and advertisements, especially as consumers have turned to influencers for comfort and support throughout the uncertainty of the pandemic, which is likely to grow and continue.
What is an influencer?
Digital influencers are been defined as a type of 'micro celebrities' who have acquired a large number of followers on social media, simply using this social capital as a form of access to financial resources.
Many brands are wanting to integrate influencers into their electronic word-of-mouth and digital marketing strategy, particularly when recommending their brands and products to help improve their image and value. They are even becoming more desirable than using traditional celebrity endorsement, due to influencers having a dedicated online social following.
To the extent they even possess influence over their follower's final decision-making process. These individuals are being perceived as more credible and accessible as a result of smartphone apps, the internet, and social media. This has allowed brands to target niche audiences through the textual and visual narration of influencers own personal lives and lifestyles. Making influencer marketing a form of online social media marketing, where a brand collaborates with an influencer to market one of their products or simply to spread brand awareness.
However, influencers have been identified as a less stable choice compared to traditional celebrities, since they do tend to struggle to draw and maintain their online followers. This makes it fundamental for brands to understand the motivations of their customers when investing in the right influencer, as there can be business implications and financial losses if the influencer isn't relevant and doesn't represent the beliefs and attitudes of their audience.
Despite a rise in the number of firms investing heavily in influencer marketing especially during the Covid-19 outbreak, brands often rely on trial and error when making digital marketing decisions. This demonstrates why influencers remain an important concept for all organisations to comprehend, since we cannot ignore the growing role social media played during lockdown with regards to the impact of influencers and social media platforms.
The effectiveness of influencers during Covid-19 
Influencers saw success in the amount of traffic being driven to their social media, even experiencing a 67% increase in the number of likes on their feed, along with a 51% increase in the number of comments being left by users on their posts.
It is important to recognise why it was vital for influencers to embrace the increased attention and social traffic during the pandemic, whilst highlighting the importance to brands about the effectiveness of using influencers when integrating them into their marketing strategy, both during and after the Covid-19 outbreak.
The pandemic was also an opportunity for both brands and influencers to take advantage of the rapidly developing new social media platform, which is known as Tik Tok.
The rapid development of Tik Tok during the pandemic 
During lockdown, traffic on social media platforms spiralled out of control, opening up a new partnership for marketers to start spreading awareness about their brand and product offerings.
Just alone on March 15th, YouTube reported a 500% surge in users searching for personal workout videos with the key terms "at home", particularly when the gyms had closed causing all fitness users to find a lockdown alternative to staying fit and healthy.
Facebook and Instagram saw their usage rise by over 40% for under 35-year-olds, but the social media platform which proved to be the biggest pandemic game-changer was Tik Tok.
Despite previously 87% of marketers used the platform Instagram when using influencer marketing, the tables turned as Tik Tok became the most in-demand and downloaded app, reaching over 2 billion downloads alone in 2020. This created endless possibilities for influencers on the platform Tik Tok, even overtaking the popularity of Instagram influencers since previously this was the largest influencer marketing platform.
It has been argued the creativity of Tik Tok has enforced brands working with influencers to show their more human side, where content should be more personal and relatable, with brands seeing more success regarding dance, music, and fitness content.
Tik Tok's unbelievable growth over lockdown has pushed the platform into the mainstream, bringing Millennials and Boomers into a platform previously dominated by Gen Z. Its popularity shows the importance of short-form video content for brands to embrace when aiming to target and engage with their audience in the future, even overtaking similar competitors who previously led in short-form video apps including Instagram's reels and live streaming feature. This makes Tik Tok the platform for brands to consider when deciding to invest in influencer marketing.
What are the benefits of influencer marketing post-Covid-19?
Before lockdown, influencer marketing was already very beneficial when trying to reach and engage with potential buyers. However, the fact the pandemic forced people to isolate and stay at home relying solely on social media and the internet for communication and access to the outside world, the importance and significance of influencers have grown exponentially at an uncontrollable rate due to several advantages.
Read on to discover the top 3 possible advantages:
1. Combat media fatigue
During lockdown, there has been an element of media fatigue. Many consumers have stressed their anger and frustration at marketers overusing phrases like 'the new normal'. This is where all brands seemed to be advertising the same message, resulting in brands moving away from feeling authentic, especially when regarding traditional advertising.
However, influencer marketing can help organisations to target more specific audiences, by creating a more genuine and authentic brand image.
As a form of social media marketing, it is an easy way for brands to analyse their audiences opinions and engagement levels through influencers' social media comments. This digital analysis not only gives brands a clear insight into what consumers are liking and what they are not liking, but can help generate innovative and creative ideas to help brands stand out, helping tackle the stigma behind media fatigue through the use of influencers.
2. Increase trust and credibility of your brand
Even though well-established macro-influencers with more than 1 million followers can be another effective way to spread awareness, using micro-influencers with less than 10,000 followers can also be a great way to increase trust and credibility with the desired target audience.
It can be more beneficial to partner with influencers with a smaller following, because they can appear more reliable and trustworthy, even increasing the likelihood of your audiences listening and taking action based on their recommendations. This is even more necessary for brands after the pandemic as consumers have become more money conscious due to the increase in redundancies during lockdown. Making it even more important for consumers to feel their money is being spent on a worthwhile brand selling high-quality products.
3. Lower marketing costs 
Influencer marketing can be a relatively low-cost alternative compared to other traditional marketing strategies. It allows brands to communicate with their audiences more quickly and effectively through social media, which was very important after Covid-19 hindered many businesses operations due to supply chain restrictions causing them uncertainty and financial instability.
Key takeaways
Influencer marketing has strived as a consequence of the pandemic.
Influencers can help create a more authentic brand image.
Micro-influencers can increase trust and credibility, while macro-influencers are better for spreading awareness.
Tik Tok reached over 2 billion downloads at the start of the pandemic - this created endless possibilities for influencers on the platform, even overtaking Instagram where 87% of marketers used this platform when using influencer marketing.
If you need help with your marketing efforts throughout this difficult time, please get in touch with our digital marketing team and see what insights and recommendations they can provide.