9 international SEO tips to maximise your global eCommerce sales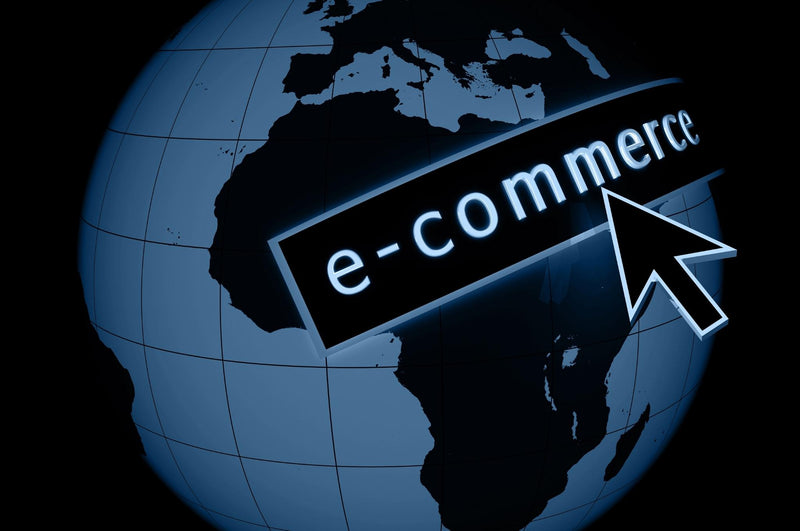 You've identified your potential overseas market, sorted out your products, logistics for shipping, taxes, duties and payment methods and are ready to start selling right? Wrong!
In order to be visible to your online audience overseas and achieve success with those conversions, you really need to consider building a multilingual store with an international domain and a robust international SEO strategy. Once you've covered all of the points in our international SEO guide, you will start to notice a significant uplift in the number of international customers who discover your brand using their preferred search engine, and ultimately will buy your product.  
Read on to discover the benefits of international SEO in our top 9 SEO tips to help you reach your global audience, build your international brand reputation and boost your international sales. Here's our top 9 tips:
1. Use of multilingual URLs
Consider using localised URLs for each language version of your site. To ensure your site is search engine friendly. The use of HTML signals to help Google understand your international site using hreflang tags is essential, for example, a hreflang tag on a UK page which has a French version would look like the below.
<link rel="canonical" href="https://www.example.co.uk"/>
<link rel="alternate" hreflang="fr-fr" href="https://www.example.fr" />
This tagging will allow google to show the correct language version based on a user's geographical location. Having returning tags for each page is essential for them to work as intended, so don't forget! This means the French version would have to have a returning tag to complete the signal for Google, see below.
<link rel="canonical" href="https://www.example.fr"/>
<link rel="alternate" hreflang="en-gb" href="https://www.example.co.uk" />
According to Google, if you use different URLs for each language version of a page it sends a clear signal to the search engine, determining the location and relevance of your site compared to other sites in that same country. This means that by adopting the localised URL, your brand should appear higher in the search results of country-specific search engines across the world.
The good news is that if you are a Shopify merchant, this is one less headache as Shopify automatically set up hreflang tags and sitemaps for each domain. 
2. International domains
An international domain is a URL which is specific to that country or region.
You should use these to serve up the best localised shopping experience for the target country as you can then set the site to the local language and currency, and offer payment options which suit your target audience.
Before you start to think about how to translate and localise your website, you need to choose the right international domain structure that suits your eCommerce business to localise your storefront experience to international buyers. There are 3 options:
Domain type

What is it?

When to use this

CCTLDs

Country code top level domains

(Best for larger internationally recognised  brands – costly to set up)

 

You migrate your site to a country specific domain hosting and use specific two-letter country coded URLs such as .fr .es .de for a French, Spanish or German version of your site instead of keeping a .com domain. Examples:

myshop.com.fr

myshop.com.es

myshop.com.de

A website domain on a .com could be anywhere in the world, whereas these CCTLD domains as the most accurate at indicating location to search engines (geo-targeting), and since Google wants to prioritise results closest to the user, you will rank higher than a brand using a generic domain.

Sub-domains

(Best for companies who want to keep brand name in main domain, but need separate international sites for business reasons)

The Subdomain will become a division of your main site, containing separate internationalised content and is identified to the left of the main URL. Examples:

fr.myshop.com

es.myshop.com

de.myshop.com

 

Use this structure if you want to keep your main website but need to create a version in a different language to target a specific audience and/or country.

Note that the subdomain may or may not pass link equity from the root domain.

Sub-directories

(Good for well-established sites who don't have a global brand or big budget, and who don't have significantly different products to sell to each country)

The Subdirectory is a section of the main URL which hosts a specific subdivision of content.

Examples:

myshop.com/fr/

myshop.com/es/

myshop.com/de/

This structure is usually more effective than subdomains, especially if you frequently publish and optimise content on your main site. This structure improves your SEO authority by serving up more links to search engine crawlers, meaning your site will rank higher. It is also easier to track performance in Google Analytics because the data is on one domain instead of two.
You can find out more about the pros and cons of each structure for international SEO in this helpful blogpost from SEMRush. If you are a Shopify merchant you can find our more about setting up international domains on the Shopify help center.
Sitemap files containing your products, images, pages, collections and blog posts are generated for each domain and language. You should submit these files to Google Search Console and Bing Webmaster Tools as these are used by search engines to index pages on your site so it knows how/when/what to show in search results. Find out more about building and submitting site maps on Google Search Central.
3. 301 Redirect strategy
You should always implement a 301 redirect strategy before migrating onto your country specific domain if applicable. This helps transfer your ranking and site authority to the new locations, ensuring that your aren't 'starting from scratch' which will help your international SEO on the new site from day one of launch.
If you need extra information regarding migrations and how best to approach them, check out our migration guide and checklist.
4. International keyword research
This is crucial to your international SEO strategy and is essential to employ a native speaker to ensure your keywords are translated and localised correctly for your target audience. It is never a good idea to simply use Google Translate or any other machine translation tool. These translation tools can't consider the local culture, or the way that local people search for your product or service to find what they need, and they can't consider local dialect or other linguistic nuances either. The word 'car' for example translates to 'coche' in Spanish, but 'carro' in Latin American Spanish, 'concho' in Dominican, and 'maquina' in Cuban.
We therefore always recommend using a native translator, ideally one who lives in the target country, and who is experienced in multi-lingual keyword research so that they can fully dive into the intricacies involved in local keyword research to create the optimal keywords and phrases you want to target in your content to maximise your organic SEO in the new territory.
5. Translate your store content
When expanding internationally, never underestimate the value in speaking to your global audience in their mother tongue and localising content to drive conversions and those all-important global sales. Always research the differences in language and culture to avoid embarrassing mistakes, to help customers understand your content and search engines to determine the language of your content.
People in most cultures want to shop online with ease, and in their own language, which is especially important when buying a product from a different country, as this builds trust in your site and your product which is more likely to help close the sale than if you don't translate and localise your site at all. The figures speak for themselves – according to a survey across 28 countries, 76% of consumers online prefer to buy in their own native language, and 40% will never buy from a website in a foreign language.
By investing in translating the main pages of your eCommerce store (product descriptions/collection pages, reviews, relevant blog articles, communication messages, shopping cart/check-out pages) you will differentiate your brand from the competition who don't bother. You will gain market share and rank in search engines much faster, building trust with your new audience from the get-go. 
6. Localise your store content
We have talked about the importance of using a native and experience translator to translate your page content accurately for the local market, but what about localisation?
What is localisation?
Localising content is about a deeper understanding of how other cultures work, and knowing which aspects of your website to adapt for different cultures can make or break your global eCommerce potential.
Let's take colour as an example – in China, the colour red indicates joy, happiness and good luck, but social impropriety in Korea, and mourning in South Africa.
Use of colour on your website can really affect your SEO efforts and conversions, as it's not only important in terms of search engine-friendly design, but the colours you use could equally delight or offend your global audience, so it is important to know your market inside out – another reason why working with a native speaker will always help improve your selling potential from the start of your international expansion journey.
Other important cultural elements to consider include things like currency symbols, complexity/simplicity of the page, reading right to left (e.g. Arabic), top to bottom (Chinese, Japanese), calendar formats, forms, postal codes, credit card symbols, payment methods, image content, and delivery timescales.
After translation, offering preferred payment methods are one of the most important aspects of localising your store for overseas markets. If you don't accept Alipay or WeChat in China, bank transfers in Germany, or iDeal in the Netherlands you are unlikely do much business in those territories.
Top tip: 80% of Germans do not finish their purchase if the payment methods do not suit them.
7. Get fresh with your content
It's also important to stay update with the local trends and events to create new and unique content that will resonate with your local market in each location.
Google and other search engines are much more likely to rank your site higher if you create and update relevant content that is unique to each location that you wish to target, which will certainly drive more traffic to your store in your target market.
You should design your content strategy around this when considering new blog articles, and use tools such as Feedly and Google Alerts, and Google Trends. There are lots of free tools to help you monitor trends on all social media platforms too.
In international SEO terms, you are more likely to miss out on high rankings for specific keywords used across the globe if you ignore what's happening and trending in your target market. It really will pay-off to have your ears to the ground – or even better, a native speaker with boots on the ground knowledge who can help inform your ongoing content strategy at a local level.
8. Set up geo-tagging in your schema
Geo-tagging is code written into your site, usually photos and images to signal to search engines your specific location. By adding geo-specific schema.org tags, you enable search engines to recognise who and where you want your content to reach, allowing you to target users in specific languages, countries, or locations across the globe.
This kind of tagging means your site targets the right markets you wish to target, allowing you to rank higher for specific search terms in specific locations, attracting more of the right buyers to your store, and serve up the most relevant content which will in turn improve the user experience, and your chances of conversion.
9. International link building
Building and maintaining a strong backlink profile is one of Google's top ranking factors, and crucial to your SEO strategy at home, and it is no different when going global. If you engage with local press/journalists, bloggers, influencers, online magazine publications, social media collaborations, podcasts or joint competitions, you should start thinking about a similar strategy in your target location.
Quality rather than quantity is key. Start in one territory where you want to build up a presence. Your efforts will work wonders for your local SEO and improve your rankings in local search engines as your products will become more visible on more websites in that country, and as a result your site authority and URL hierarchy will improve.
Key takeaways
A few key takeaways from this article:
Implementing international SEO techniques are crucial to your eCommerce success on a global scale.
If you don't have a strong international plan, your brand awareness in your target country/location will struggle to gain visibility in local search engines.
Do your research and always translate and localise your core pages to get the best results.
Never, ever rely solely on Google translate or other machine translation tool for accuracy. Always seek advice from a native speaker/translator before publishing any foreign language content on your site.
Follow our 9 top tips to get eyes on your brand overseas and the best results.
If you are a Shopify merchant you can already get one step ahead of the competition with Shopify Markets built-in (International SEO friendly) functionality to help even the smallest of eCommerce stores go global from a single store. 
Ready to boost your existing international SEO strategy or embark on a new international expansion journey?
Get in touch now for more help and support with opening the door to your global eCommerce dreams today.