We've evolved: say hello to Herd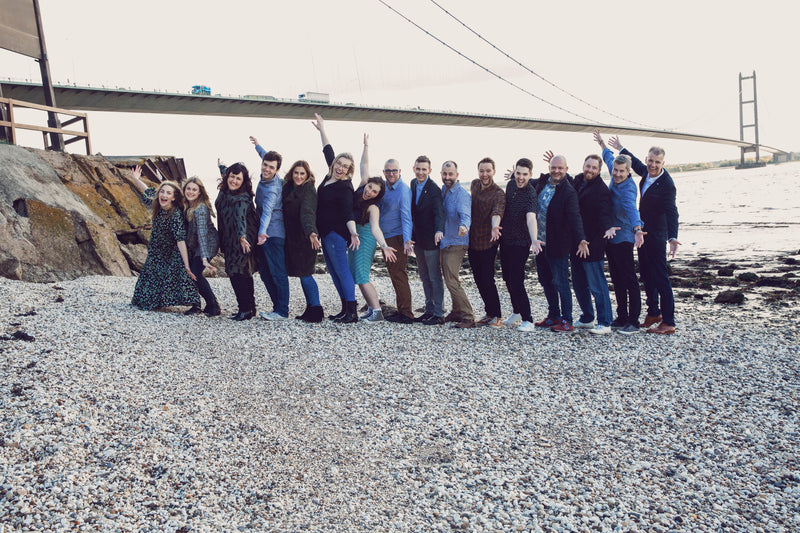 Grab a cuppa, because have we got a story for you!
After nearly 10 years as Meta, we're thrilled to announce that we're evolving to Herd.
Our exciting rebrand comes at a time when it's more important than ever to stand out from the crowd – moving away from an old name that could get confused with a certain social media giant's new virtual universe.
But it's about more than just that elephant in the room. Over the course of the pandemic, we have accelerated our growth, welcoming six new faces to the team and a raft of new partners.  As a team, we felt the time was right for a change.
We're an ambitious growing agency, and this name change reflects an evolution of our brand – not a revolution. We're still the same friendly faces who you can chat to over a cup of tea, we are still building growth solutions for ambitious brands, and we're still delivering fantastic performance marketing strategies in a variety of different industries.
Our MD Gareth said: "Having seen the business evolve, going from strength to strength, it was time to represent our presence with a new brand vision.
"Not only has our herd grown to an impressive 18 headcount, but we've also expanded our performance marketing and Shopify offering internationally too, with partners in Germany, France, Spain, and even Japan.
"We're already referring to ourselves as "the herd", so it felt right to bring that collective together as part of a rebrand, showcasing our team evolution and culture - the cornerstone of our business.
"We believe in empowering entrepreneurs all over the world with solutions for growth so that ambitious brands everywhere can scale without limits. That's only possible when working collaboratively as one herd.
"It's exciting to watch the herd develop as thought leaders in the industry who are pushing boundaries every day for our partners – I can't wait to see what the future holds".
Let's talk elephants
You may have noticed over the years our obsession with elephants – and this change to Herd only cements our love for these animals further. But "why elephants?" is probably what you are wondering.
Well, they're the world's largest land mammal, and what better way to represent a growing team than as a collective herd. They have great hearing, something the team prides themselves on when listening to our partners. They're trail finders, work hard, and play hard too. And perhaps most importantly, they've got thick skin – something everyone in this industry needs!
Final thoughts
Our name may have changed, but we will continue to grow our team into Shopify giants. Watch this space!
Any other questions? Don't hesitate to get in touch about our rebrand process. It's been a long and complicated road, but we are so delighted with the results, and we hope you are too.