What is a Google Partner?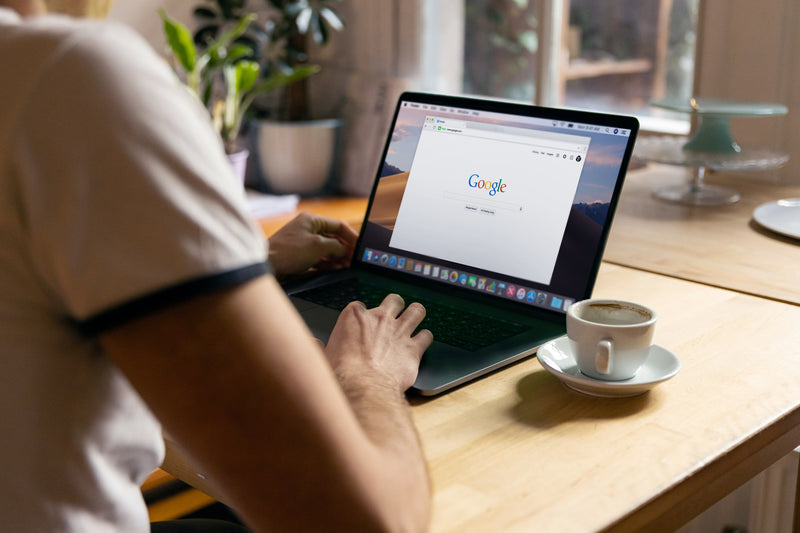 Google Partners are agencies that manage multiple Google Ads accounts for other companies and have passed the minimum requirements needed to be awarded a Google Partner status. Once you pass all the requirements, you are awarded a Google Partner badge which you can then showcase to clients to prove that you have expert knowledge in Google Ads. With a Google Partner status, you get access to a range of resources and support to help you grow and manage your ad accounts.
How To Become A Google Partner
There will be an update to the Google Partner requirements in February 2022. From June 2021, Partners who meet the new requirements will get access to the new Google Partner badge.
Current Google Partner Requirements:
Google Partners requires at least 12 months of spend activity in your manager account.
Your total ad spend needs to be at least $10,000 USD over a 90-day period across your managed accounts.
Your company needs at least one user who has standard/admin access to your Google manager account that is certified in Google Ads.
New Google Partner Requirements:
Your Google Partners registered ads manager account needs to have a minimum optimisation score of 70%.
Your ad spend needs to be at least $10,000 USD over a 90-day period across your managed accounts.
A minimum of 50% of your account users need to be certified in Google Ads with at least one certification in each product area with campaign spend (e.g. Search, Display, Video, Shopping, or Apps).
Current Google Premier Partner Requirements:
Your ads manager account needs to meet the performance requirement by achieving a solid overall ad revenue and maintaining your customer base.
You need to meet a higher spend requirement across your managed accounts to show that your company has a healthy amount of activity.
At least 2 users within your Google Ads manager account need to be certified in Google Ads.
New Google Premier Partner Requirements:
Premier Google Partner status will be awarded to the top 3% of the participating companies each calendar year.
Google Premier Partner status is granted based on several factors such as annual ad spend, client growth, and retention.
What Are The Advantages Of Being A Google Partner?
When your company qualifies for Google Partner status, it gives you access to several program benefits to build your Google Ads skills to help your clients succeed. The table below shows the different benefits available for members of the Partners program, companies who have earned the Partner badge, and companies who have earned the Premier Partner badge.
Benefits
Member
Google Partner
Premier Google Partner
Education & Insights
Product certifications
Partner insight reports
Diversity & inclusion resources
Advanced product training
Access & Support
Account performance report
Account & technical support
Executive events
Recognition & Rewards
Competition & rewards
Promotional offers
Partner badge
Premier awards
Education & Insights
Being a Google partner means that training courses/exams provided by Google are free to access and there is no charge to take the exams. Completing these exams is a requirement of the Partner status and will help further your knowledge in Google Ads. There are also additional courses available in Google Skillshop that will help you further hone your expertise in the Google Ads platform.
To continue being qualified as a Google Partner you have to re-sit exams periodically to prove that you are continuing to grow and develop your paid search skills as Google introduce new products and insights.
Access & Support
You are given access to account and technical Google Ads support from a personal contact at Google to help support your goals. They can assist in reviewing an accounts' performance to see if there are any areas for improvement and provide recommendations.
Recognition & Rewards
When you become a Google Partner you receive a badge that can be added to your website to let people know that you are an expert in the field.
Google will offer you promotions, for example, a promotional credit where they will match the spend value in the account for 30 days, up to £100. Promotional offers can be turned on in your Google ads account within the Partners program tab. After you have turned on promotional offers, these will be automatically applied to eligible accounts that you manage. You can view promotions that are available within the Partners program tab.
You can also earn points for completing the goals that are set by Google within your account. You can use these points to buy various items from the Google Partner Store.
Training & Seminars
When you achieve Google Partner status you are invited to seminars that provide training and insights into the current best practices and this also gives you a chance to discuss any issues you may have.
How To Check Your Google Partner Status:
You can check your Google Partner Status within Google Ads in the Partners Program tab. This can be found in the navigation menu on the left side of your Google Ads account. This will show you whether you have earned the Google Partner badge or Google Premier Partner badge. It will also show whether you are at risk of losing the badge.
Find A Google Partner
When you become a Google Partner, you are listed in the Marketing Platform Directory. This listing will include your business name, description, partner type, and the certifications that you have.
As an official Google Partner, we have a team of Google Ads specialists with expert knowledge in performance marketing. If you need help managing your Google Ads or are looking to get started with paid search to maximise your performance then contact us.