The herd are Prolific North Champions finalists!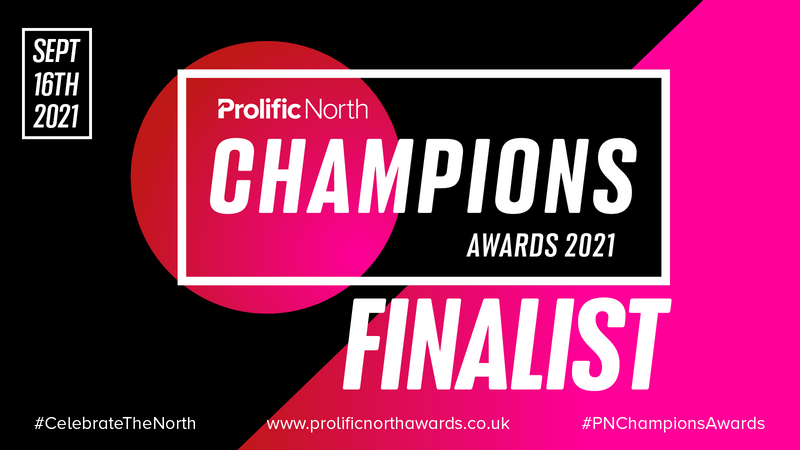 The Prolific North Champions Awards celebrate the very best talent in creative, digital, tech, media and marketing, with categories awarding both projects, teams and individuals.
The accolades and trophies are awarded to teams who demonstrate their creative thinking in website design and marketing strategies. They highlight innovative use of data and technical implementation across campaigns, pioneering tools and game changing technologies.
It's about celebrating teams who ensure growth and profitability for their partners.
Shortlisted for Small Digital Agency of the year
Dozens of northern England brands and agencies competed across 26 categories. We are over the moon to hear that our submission for the extremely competitive 'Small Digital Agency of the year' category has been shortlisted alongside just 7 other northern agencies.
Our Marketing Director, Gareth is rightly pleased with the news, "We are delighted to announce we've been shortlisted for the rightly named, Prolific North Champions award for the best small agency! Well done to our amazing herd and to those we are sharing the shortlist with."
Why we entered
There are hundreds of award series throughout the year in the digital marketing sector, and as a small agency we have to be very selective about which ones we enter as a company.
We decided to enter this year as the Prolific North awards really put the North of England on the map in the creative and digital sectors. This Champions award series also celebrates both hard working teams and individuals in our location.
We felt that the growth and success that our talented and expanding Herd have achieved together in a very challenging year, really deserves some external recognition for the whole team, which is why we decided to submit for the small agency award this year.
Final Thoughts
We're all immensely proud of the amazing work our talented herd are producing with the Shopify platform to develop award winning eCommerce websites, and to drive outstanding results for our partners with our performance marketing expertise.
This is why we're known for #GrowingShopifyGiants and have set our sights on becoming the best agency in the UK.
We are looking forward the ceremony in September and wish all other finalists the very best of luck too!