5 Reasons to love Social Media
1. It's there for you, any day, any time
Social media never stops. It's there when you want to read the headlines over breakfast, and it's there for you when you want to rant about the episode of Grey's Anatomy you've just watched at 2am.
It can be used at any time, which is why there are tonnes of scheduling tools out there to make sure you're awake when your audience is. Tools such as Buffer, Sprout Social and Tweetdeck allow you to make the most of popular engagement times so you can focus on other things.
2. It teaches us new things
The internet is a hive of information and social media plays the huge part of bringing that information to our attention. The latest news, events, culture and trending topics increase our knowledge and skills and also introduce us to new things we may never have heard of.
It allows us to stay up to date with the latest changes in our industry so we, as business, can be prepared for what's to come and allow us to make better decisions.
Also memes… where would we be without those now?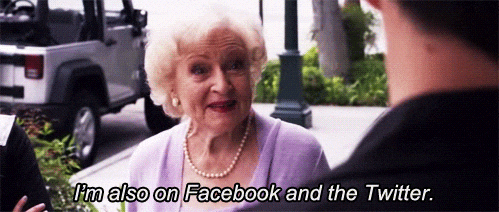 3. It lets you be yourself
Social media is a place for everyone to be themselves. It's allows people to comfortably express their individuality, from their beliefs and sexuality, to their interests and hobbies… and also how they like their avocado.
It allows people to voice their unpopular opinions behind the comfort of an egg icon.
It's a place for people to share their experiences – memories, accomplishments, life events, places they've visited, the food they've eaten and the series they've watched.
When it comes to reviews, they're a big deal. Studies show that buying decisions are often influenced by reviews seen online and with most consumers, online reviews are as equally as important as a personal recommendation. For businesses, it's extremely important that online reviews are being taken seriously, as they are going to impact the future of your brand.
4. You know what it's doing, all the time
When it comes to social media, everything is measurable. Everything. Clicks, likes, shares, comments, brand mentions, profile visits, followers, impressions, leads, conversions. Everything.
In paid social, there are tools that allow businesses to track the behaviour of a customer after they've interacted with an ad. They can retarget ads accordingly and, in the end, your ads will be delivering to the people most likely to convert into leads and sales.
You'll know where your posts are, who they're with and what they're doing. All the time.
5. There is never a dull moment with it
Social media is a perfect source of entertainment. Every time you sign in there's another blooper reel to watch, another sporting round up to read and another cat video to laugh at. What's not to love?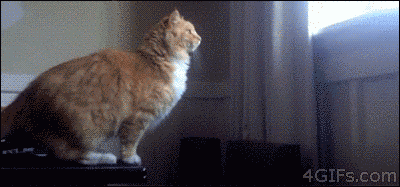 Happy Valentine's day 💘